Letting go of a toxic relationship (be it a family member, friend, or romantic partner) can feel impossible. But with these strategic step-by-step tips over a 9-day period, you can learn to let anyone go (and for good this time).
This post is all about How To Let Someone Go In 9 Days.
Toxic relationships and our ability to know when it's time to LET SOMEONE GO can reveal a lot about ourselves. It can mean we are ready to move on and (hopefully) start attracting better people into our lives. People who respect us, see our value, say nice things behind our backs, and care to know how we've been doing.
Dr. Lillian Glass, a psychology expert and author of the best-selling book Toxic People, defines a toxic relationship as "any relationship between people who don't support each other, where there's conflict, and one seeks to undermine the other, where there's competition, where there's disrespect and a lack of cohesiveness."
If there were ways to measure our self-confidence and the amount of love we have for ourselves, the results would probably be closely related to how others treat us. That is, someone with high confidence and respect for themselves may find more respect in their relationships with other people versus someone with low confidence and minimal boundaries.
Dr. Phil McGraw says we do teach people how to treat us. He says it's not that we are responsible for another's behavior; this isn't about blame. However, getting honest with yourself about why a relationship has turned toxic will help you make the necessary changes as you move forward and out of that relationship.
Start by asking yourself a few questions. How often do you speak up for yourself when you should? Do you create healthy boundaries with friends and loved ones? How often do you justify bad behavior?
Your honest answers to these questions might give you clues into understanding how the (toxic) relationship has evolved to the point of no return.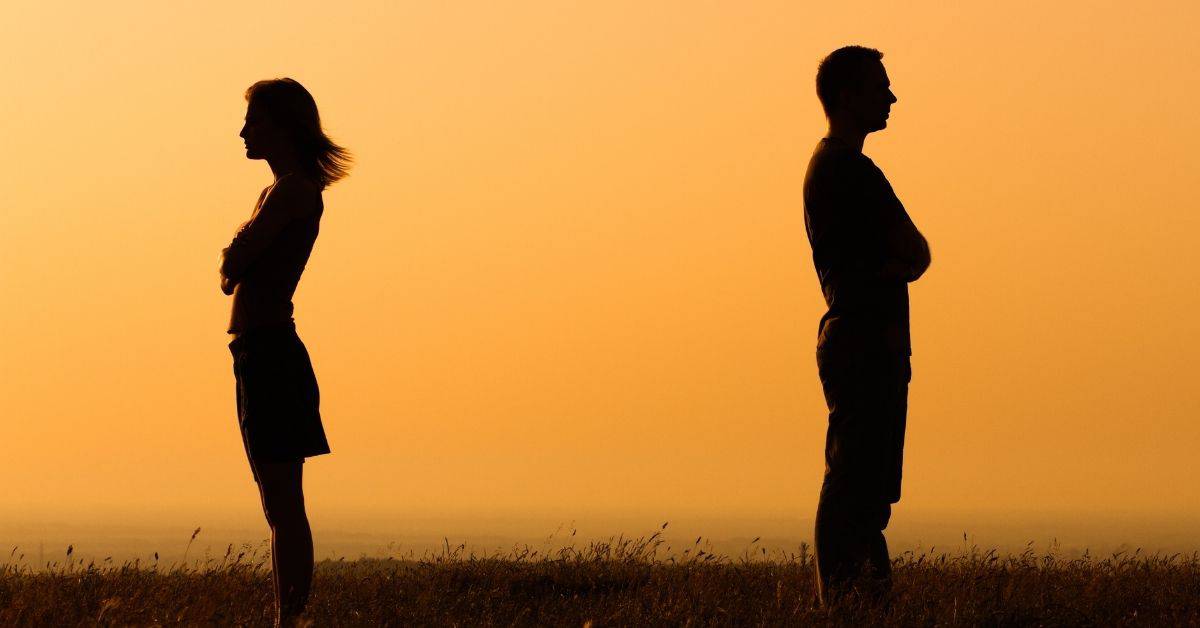 As you begin to take conscious accountability for the part you played in the toxic relationship, it should be easier to spot the red flags in the future. As you move into new relationships with other people, you can take these learning lessons with you to hopefully avoid another toxic friendship, romantic relationship, or familial bond.
Lastly, letting someone go means you're ready to forgive them (this can be done silently in your heart) without any hopes of reconciling. It means you've seen the toxicity the relationship brought into your life, and you're fully ready to LET IT GO gracefully.
If cutting someone off feels too harsh, then maybe this challenge isn't right for you at this moment. Healing happens at the right time.
However, if you're tired of people who lie, cheat, and trash-talk behind your back (sounds blunt, I know), get ready to begin the process of reclaiming your power and watch as a whole new YOU emerges.
And one more thing, completing this 9-day challenge requires strength, honesty, focus, and GUTS. So, if you're still with me, let's dive into Day 1.
How To Let Someone Go In 9 Days
Day 1 – Acceptance And Letting Go
Letting someone go doesn't mean you don't still love and care for them. This is called a 9-day CHALLENGE for a reason!
Because it's challenging to let go of people, especially those we share history with, it's important, to be honest with yourself.
Before you can move past Day 1 of this challenge, you must ask yourself two critical questions. 1.) Am I ready to accept that this relationship is over? 2.) Am I truly ready to let it go?
Obviously, there are some people in our life we can't cut off completely. Maybe you share a child with this person, or you work together.
The goal of letting someone go is to LET GO of what you once had with that person. You are now redefining that relationship and yourself, which requires you to let go of what was so new aspects can enter.
If you need more time, STOP right here and come back to Day 1 in a couple of weeks. Check in with yourself at that time to see how you feel. There's absolutely no shame in needing more time.
Day 2 – What Does It Mean To Let Someone Go?
It means you cut contact ASAP!
If you made it past Day 1 of the challenge, then give yourself a huge pat on the back! Day 2 is all about releasing your ex (or whoever this person may be) from SOCIAL MEDIA. No, you can't be virtual friends anymore, and here's a couple of reasons why.
Social media gives you the temptation to contact someone at any time and allows you to follow that person (like a stalker), which can cause mental anguish and lead you to draw certain conclusions that may be false. Plus, people have a way of making their social profiles so appealing which means experiencing false FOMO is highly possible.
If the idea of cutting them off from your social media gives you an overwhelming feeling of anxiety, then don't do it. Like Day 1, there is a time for everything. Give yourself a couple of weeks and come back to Day 2 when you feel ready.
But don't take too much time. It's never going to feel easy to delete them from social media. Remember, doing this challenge requires GUTS.
Day 3 – How Do You Let Go Of Someone You Still Love?
Now that you've decided to let go virtually, it's time to let go of this person energetically. Leaving memories scattered around the house, such as pictures or keeping a box of mementos, is NOT a good way to move forward from someone you still love.
Even if you're connected to this person through children, by blood, or whatever the reason, it's important you release the relationship you once had with them so you can fully take your power back. Reminding yourself of what was only keeps you stuck in the past.
Do your best to let go of the THINGS that bring up those special memories you once shared with that person. If you're storing a box of memories for your children, is it possible to store them in a place you won't feel tempted to look? Just a suggestion.
If these memories trigger emotions and feelings from you, that means they're also draining you energetically, which will make it impossible to LET SOMEONE GO.
Days 4, 5, AND 6 – How To Let Someone Go Emotionally
Welcome to Days 4, 5, and 6!
Yes, this part of the challenge will last three days before we move on to Day 7. Since emotions take time to process, this step will require more focus and obviously more time.
If you decided to officially let go on Day 1, cut social media ties on Day 2, and Day 3, let go of mementos, then it's highly likely your emotions are feeling triggered by Day 4.
And guess what? That's NORMAL. Releasing a toxic relationship from the emotions is important and the only way you can finally begin to move forward.
It's not natural for humans to say goodbye, which triggers emotions almost automatically.
The attachments we have for the people we love can easily create emotions that sometimes lead us down misleading paths. Just remember, if you're feeling sad or reminiscent about someone, it's totally okay. And getting emotional about saying goodbye is definitely NOT a sign from the universe that you're meant to reignite the relationship.
Let the emotions rise to the surface and allow them to be released without judgment. Let them be there without analyzing why they are there.
Talking to a trusted friend or counselor can be helpful. Talking things out helps us to understand what we are feeling more clearly. Also, meditating is a great way to find clarity through emotions.
Day 7 – What Happens (Mentally) When You Let Go Of Someone?
When you let someone go, you need to address it with your brain too!
If you mastered your emotions on Days 4, 5, AND 6, then you're ready to mentally REWIRE YOUR BRAIN to begin choosing different thoughts and habits that DO NOT include this person.
Dr. Sanjay Gupta says, "Our brain is its own galaxy, and it's quite possible that combinations of neurochemicals can stimulate what we think of as consciousness and thought awareness."
If that's the case, then you need to make sure your brain has gotten the message that this toxic relationship no longer exists in your life. A great way to do this is through visualization.
According to a study called "The Future of Memory: Remembering, Imagining and The Brain," The human brain can't always distinguish between a memory and a vision of the future. This would mean that you and your brain can literally work in unison to recreate this healing in REAL-TIME when you envision goals for your future (like letting go of a toxic relationship and reclaiming your self-worth).
A conscious effort to infuse the brain with positive visions of self-worth could help a person move forward faster, leaving the past in the dust.
To help rewire the brain for successful healing, be sure to surround yourself with people, podcasts, books, or tv shows that expand your self-worth. Relationships (especially the toxic ones) can trigger wounds from the past and fill our brains with unpleasant thoughts.
A nice mantra to play in the mind is, "this too shall pass." And it will as long as you let it.
But stay EXTRA AWARE. Awareness will help you realize it's just an old trigger from the past that's tugging at your self-worth.
Day 8 – How To Let Someone Go (Physically) That Matters A Lot To You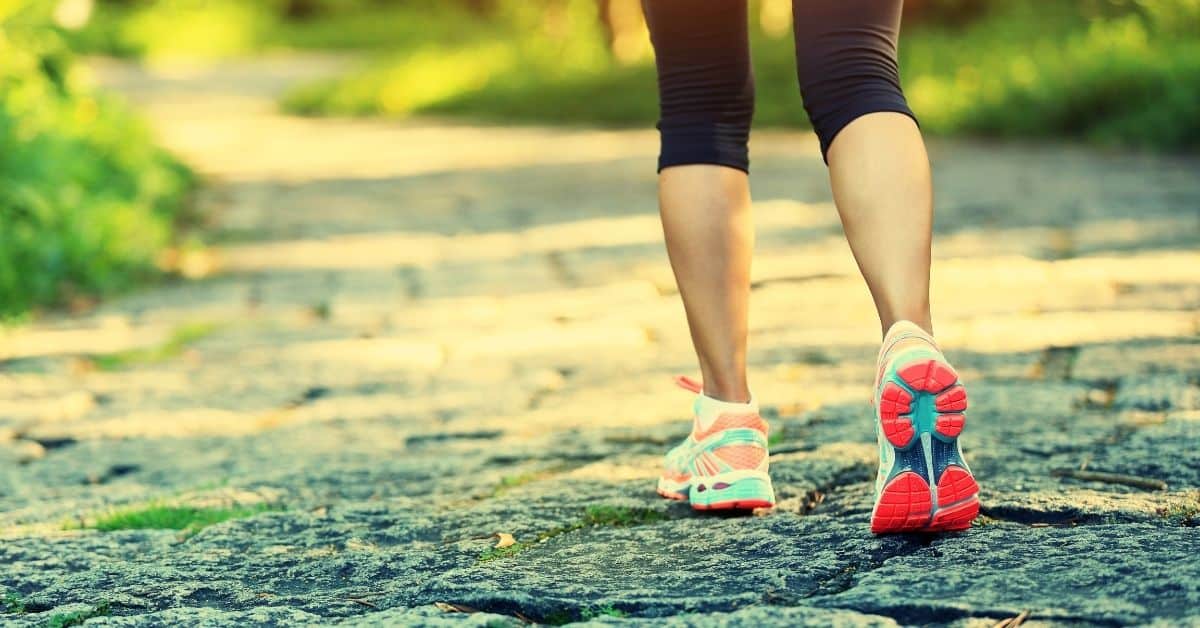 When you detach from someone who matters a lot to you, your physical body feels it too.
During this time, it's crucial to take extra good care of yourself. Think of it this way, if you had surgery, you would need to give your body time to heal and repair itself.
Removing someone from your life is like having surgery. There is no doubt a void there for a period of time.
Obviously, getting plenty of rest and eating right is a no-brainer, but switching up your routine will help move the pain out of your physical body faster.
Maybe you decide to try a new exercise class, begin juicing, or commit to walking every day in nature (even 20 minutes will suffice) while listening to an uplifting podcast.
Whatever you can do to support your physical body from this separation, commit and do it EVERY DAY.
Day 9 – Moving On Gracefully
Do you believe that everything happens for a reason? If so, this might help you make the last solidifying step to officially letting someone go.
On this final day of the challenge, it's imperative to look at what it means to move forward gracefully.
So, what does it mean to move on from someone with grace and not lose your mind at the same time? Well, it takes just that, a lot of grace mixed with a lot of trust and belief that letting go was in your highest and best interest.
With grace by your side, you will learn to trust that everything truly happens for a reason. So, never DOUBT your intuition or the decision you made to let go.
Tyler Perry discusses letting go of toxic people perfectly while playing the fictional character Madea in the skit below. PLEASE take the time to watch this 3-minute, life-changing montage.
Final Thoughts On Letting Someone Go In 9 Days
Hopefully, this 9-day challenge helped you to let someone go, and for good this time!
If you managed to stay honest with yourself and put the work in each day, you should be feeling much better now that the challenge has ended.
It's important to be cognizant of how you're feeling energetically, emotionally, mentally, and physically at all times. Letting go of someone isn't easy, and if we aren't careful, we can hold stress in certain parts of our body if we don't consciously detach from the toxicity.
Be sure to keep up with new routines such as meditating, exercising, and talking things out to keep your system clean and clear so you can begin to attract new and healthy relationships into your life.
Leave a comment below if you found this post helpful or have any suggestions or tips!
Related Post:
Looking to de-stress? Check out 11 (mostly free) Ways To Let Go Of Stress And Start Living Today.
THIS POST (How To Let Someone Go In 9 Days) WAS INTENDED FOR ENTERTAINMENT PURPOSES ONLY. ALWAYS SEEK THE HELP OF A PROFESSIONAL FOR MEDICAL ADVICE AND MEDICAL TREATMENT.