Want to learn How To Make The Best Margarita Recipe Ever? Check out the recipe and the 11 game-changing tips!
This post will teach you How To Make The Best Margarita Recipe with 11 Secret Tips.
Hosting guests with the best margaritas they've ever tasted makes you look legit in the entertaining department. The art behind making the best margarita (AKA a BOMB-ASS margarita) comes down to precision and consistency, which brings me to my next point.
Ordering a margarita in a restaurant has me asking questions like, "Are the margaritas here strong, not too sweet, with just the right amount of lime?" I guess you could say I'm picky, but who wants to pay $20 for a sour, watered-down drink?
And, YES, some places do charge that much, And, YES, you can judge a margarita by its looks. If you don't see a semi-brown swirl in the middle, that could mean they've skimped on the gold tequila or Grand Marnier, which is NO BUENO.
The reasons above are how (through trial and error) BOMB-ASS margaritas were born. (The definition of BOMB-ASS being excellent, great, and the very best.)
These 11 secret tips, along with the best (BOMB-ASS) margarita recipe, will lead you to a perfect drink that has a balanced combination of booze, sweet, and sour. And, just a hint, the tips do not include a store-bought margarita mix. Salud!
The Best Margarita Recipe And 11 Secret Tips
1. What's The Secret To A Good Margarita Recipe?
Lime juice is key for making the best margaritas. AND, since juicing limes can be time-consuming and expensive, I always buy lime juice by the gallon. It stores well and it's cheaper.
To keep your margaritas budget-friendly, check out First Street 100% juice. It sells by the gallon for just under $7 compared to most lime juice brands that sell by the gallon for close to $30.
If you need to purchase a smaller amount, Amazon sells a pack of two 32-ounce bottles, but you're paying a higher price. I cook quite a bit with lime juice, and I put it in my water a couple of times a day also, so I don't mind storing the gallon.
Healthline wrote a fantastic article on the benefits of lime water for skin, weight loss, and your digestive system if you need some extra incentive to purchase the gallon.
2. Ditch The Pre-Made Margarita Mix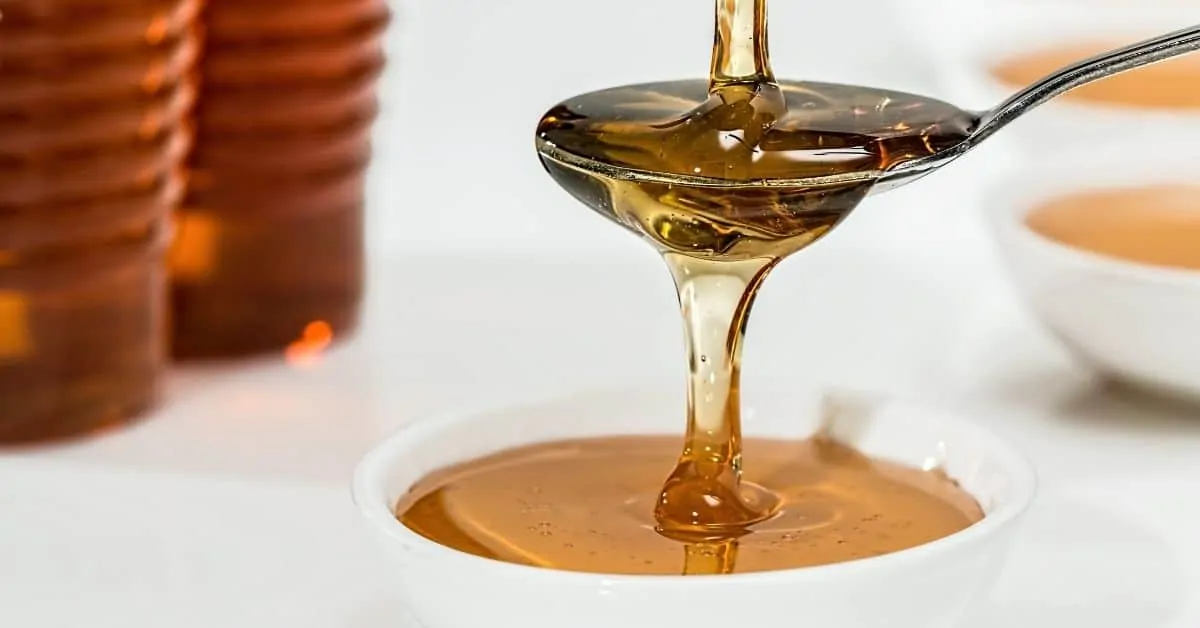 I wish I would have discovered agave syrup years ago. My margaritas have taken a 360-degree turn since I incorporated this into my recipe.
I used to buy the margarita mixes, but those have way too much sugar, and you can taste it. Generally, a margarita mix has around 27 grams of sugar for a 4-ounce serving size. A serving of agave is one tablespoon with 16 grams of sugar, and you shouldn't need more than one per drink.
I purchase the Kirkland brand from Costco, which is organic and of high quality. It also comes in a package of two (total of 72 ounces) and is the cheapest agave I've seen for under $11.
Check out this Huffington Post article for why Agave is also a great sugar substitute when baking!
3. What Is The Best Tequila For Margaritas?
Gold tequila is the only way to go when making the best margaritas, AKA BOMB-ASS Margaritas. Its sweetness and complex finish make for a hearty cocktail you won't forget.
Silver tequila tastes too smooth for margaritas (in my opinion), while the gold tequila adds bite!
I purchase Jose Cuervo gold tequila from Costco (1.75 ml for under $22) because they are cheaper than any grocery store or liquor store. But Total Wine comes in first, selling the same bottle for under $21.
4. A Simple and Best Margarita Recipe
If you've ever ordered a Cadillac margarita, you're probably familiar with Grand Marnier. I'm convinced this stuff is what adds the WOW factor to any drink.
This orange-flavored liqueur served in a shot glass alongside a Cadillac margarita (well, that's how the legit restaurants present it anyway) adds the perfect sweet touch. I incorporated it into this recipe for added sweetness since we are eliminating a store-bought margarita mix.
For just under $20 at Total Wine, you can buy a bottle of Grand Marnier (375 ml), and Costco sells an even bigger bottle (750 ml) for under $30, which is a fantastic price compared to other places that sell it for $40.
5. Here's Why Margarita Salt Is So Important
DO NOT, I repeat DO NOT underestimate the power behind the salted rim of a margarita. I mean you did click on this article to learn how to make THE BEST MARGARITAS EVER, right?
It's all about the salted rim, and if you haven't experienced the deliciousness behind this then it's time you do. Below are a few links to some margarita salts that I LOVE to use when making BOMB-ASS margaritas.
A quick tip when salting the rim of a margarita glass, if you don't have any limes on hand, get a towel and dip it into some lime juice. Take the glass, and wipe the rim with the towel before placing the glass into the salt.
Now, getting back to the salty recommendations. You haven't lived until you've tried citrus jalapeno salt. It's for your guests that like an extra kick, and it's a best seller on Amazon. I can also attest that it's delicious! The second is a classic margarita rim salt for those that like to keep it traditional.
If you really want to get down and dirty behind the science of why a margarita should ALWAYS have a salted rim, check out the video below by Mashed. It goes over all the details behind correctly salting those rims for mouth-watering results AND why it is IMPORTANT. It's definitely worth the watch.
6. The Best Margaritas Are Not Frozen
Having a frosty, cold margarita is always the GOAL!
Not only does it taste good, but the ice complements the alcohols, sweetener, and lime juice (margarita juice) used.
If you don't have an ice maker in your freezer, you can always Instacart a big bag for under $3 or hit up your local grocery store.
When making margaritas for a crowd, it's wise to buy a large bag because the freezer ice maker is small, and you don't want to ever run out of ice when you're making the best margaritas of your life!
I know many drink experts out there would disagree about buying store-bought ice, but when you have the right ingredients and base for a perfect drink, you can afford to simplify some things.
Because the BOMB-ASS margarita recipe is so good, we don't need to worry about getting too fancy with our ice. Trust me, for this recipe, any shaped ice will do.
Now, back to the rock's advice. Margaritas over ice are always better than frozen margaritas because the frozen ones melt faster, resulting in a diluted margarita. (And you and your guests don't want that.) Ice cubes melt slower, and if you don't believe me, then at least give this margarita-loving scientist a chance to explain.
7. The Margarita Shaker Recipe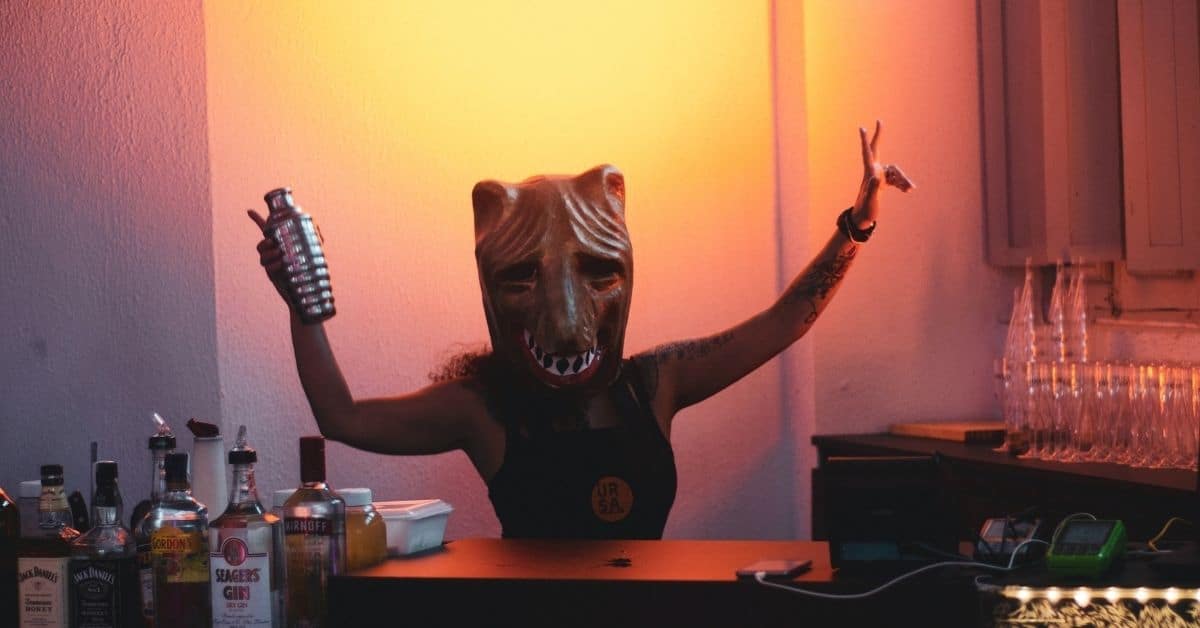 When I visited Hussong's Cantina in Las Vegas for the first time (specifically known for their amazing margaritas), I watched the bartender shake the margarita in a martini shaker, and WOW, what a game-changer! Now I never serve a margarita without doing this because the shaker ensures proper mixing of the agave with the alcohol and gives the margarita that perfect frothy, icy edge.
For around $21 (that includes shipping), you can purchase a premium martini shaker by the Cocktail Kingdom, known for its high-quality custom barware.
A cheaper option would be to purchase a plastic shaker on Amazon for around $7 with free shipping! With close to 400 (almost 5-star reviews), it's a great alternative, and it comes with other cocktail recipes on the cup too.
8. The Best Margaritas Are Always Consistent
It's imperative with any recipe to measure ingredients accurately, and the same goes when making the best margaritas, AKA BOMB-ASS margaritas.
BECAUSE consistency and precision are key, I ALWAYS, ALWAYS use a measuring shot glass if I'm making one or two margaritas. For around $7, you can save yourself disappointment and headaches by investing in this little tool.
If you're making margaritas for a crowd, use a measuring pitcher.
The last thing you ever want is for someone to comment that the drink you've made is too sour or tastes like it has too much sugar. You want to produce the SAME COCKTAIL every time.
9. Stir Power Makes The Best Margarita Recipe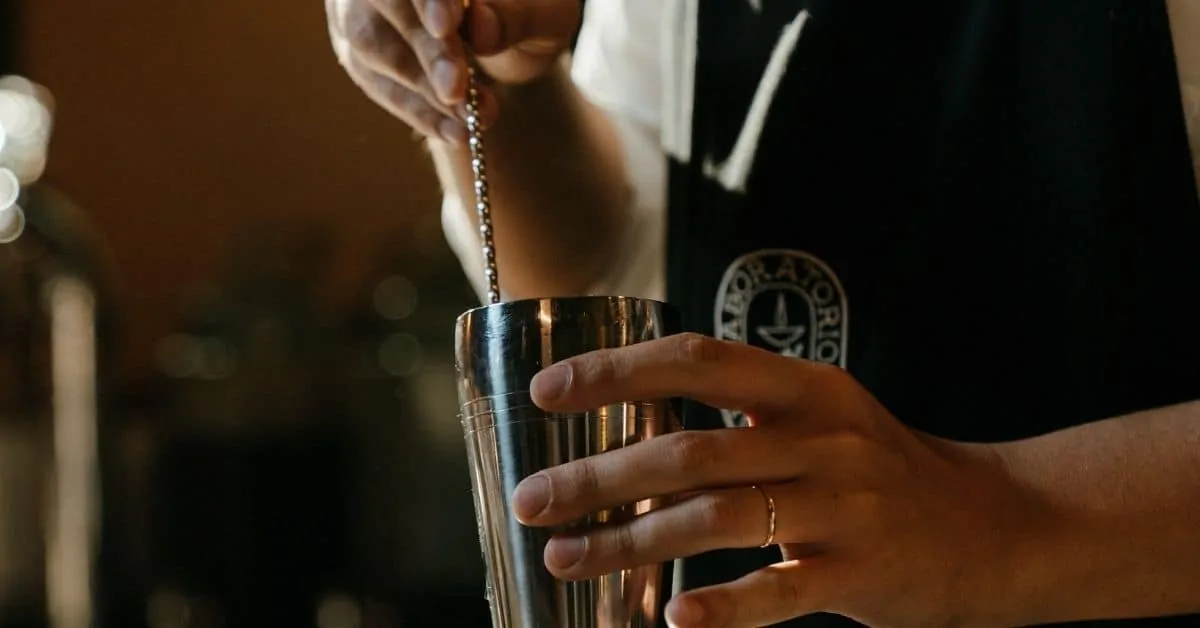 Even though BOMB-ASS margaritas call for a martini shaker, you still need a stirrer in your pitcher.
The margarita mix needs stirring before it is poured into the martini shaker because the agave has a thicker consistency (like honey) and tends to collect on the bottom. A quick stir before pouring them into the shaker eliminates this problem.
You can buy an inexpensive, 5-star reviewed stirrer for just under $7 with free shipping.
10. Bomb-Ass Margarita Glasses Are Key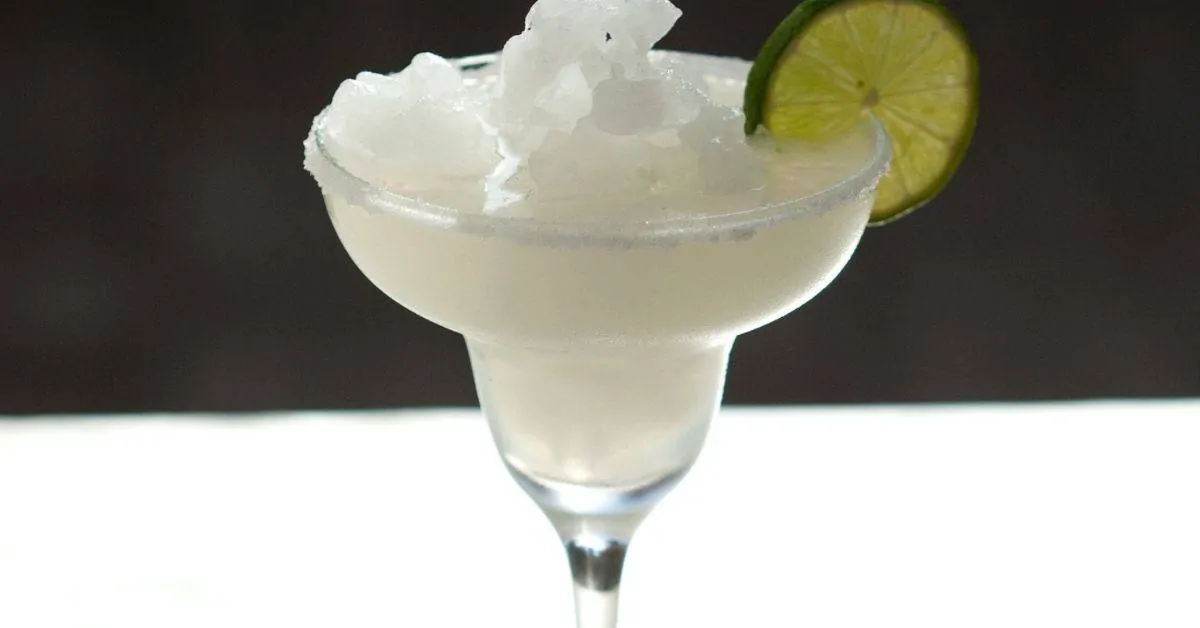 Presentation is EVERYTHING, and having fun margarita glasses will make any party or gathering with friends better!
And remember, with all the money your saving making margaritas at home, you should be able to invest in some glasses you'll probably own forever since margarita glasses NEVER go out of style.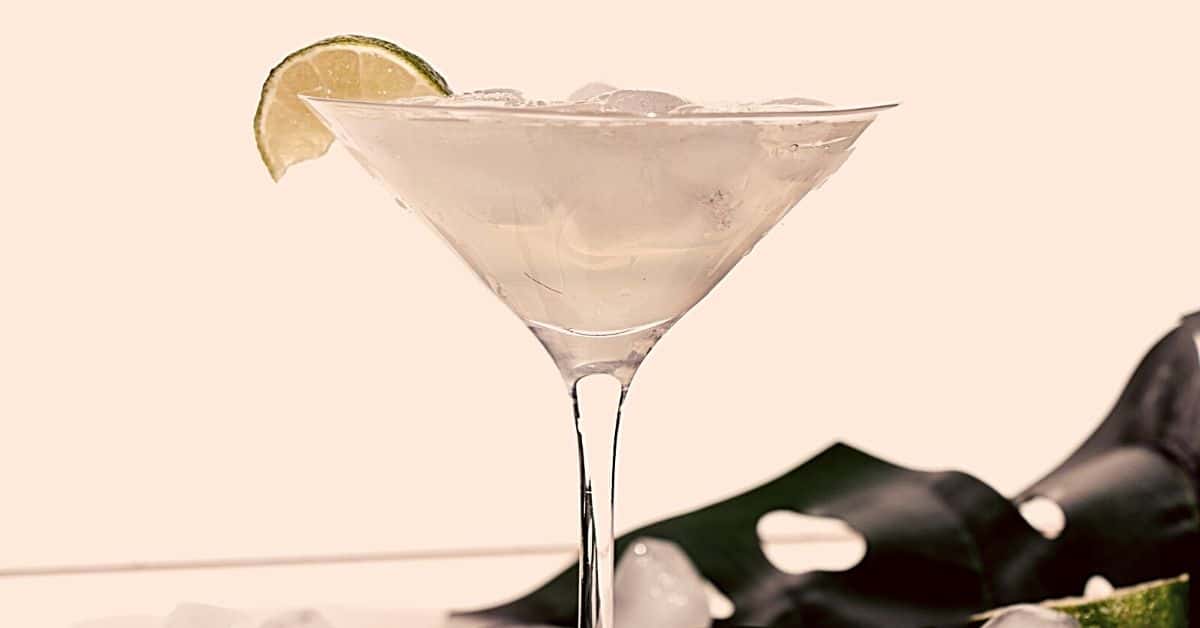 Martini glasses are also great for marg happy hours because they're classic and timeless while still giving off margarita feels!
11. Margaritas For A Crowd
To make margaritas for a crowd (approximately 12 to 14 people), use 2 cups of lime juice (1 part), 2 cups of gold tequila (1 part), 1 cup of agave (1/2 part), and 1 cup of Grand Marnier (1/2 part).
The key is keeping all "parts" equal. If you want to make two BOMB-ASS margaritas, use 2 ounces of lime juice (1 part), 2 ounces of gold tequila (1 part), 1 ounce of agave (½ part), and 1 ounce of Grand Marnier (½ part).
And, don't be concerned by the dark color you see in the pitcher because once you mix the margarita in the shaker and serve it over ice, the drink looks more like a lime margarita with the perfect swirl of brown booze!
Serve my "Let's Guac About It" guacamole to your guests while they're sipping on their BOMB-ASS margaritas to ensure one unforgettable party!
Now that you have all of the top 11 tips, you'll need to make the best margaritas; it's time to dive into the step-by-step recipe.
Bomb-Ass Margarita Recipe
The definition of BOMB-ASS being excellent, great, and at a godly level of perfection. Here's your chance to make the very BEST margaritas of your life.
Equipment
MARTINI SHAKER

MEASURING PITCHER OR SHOT GLASS

BOMB-ASS MARGARITA GLASS

BARTENDER STIRRER
Ingredients
1 Part Lime Juice
1 Part Gold Tequila
1/2 Part Agave
1/2 Part Grand Marnier
1 Quarter Lime For Garnish
Lots of ice
Margarita salt for the rim of the glass
Instructions
Combine parts of lime juice, gold tequila, agave, and Grand Marnier.

Mix the ingredients thouroughly with a bartender stirrer.

Fill a martini shaker with ice and add in enough of the margarita mixture for one drink. Shake like crazy!

Salt the rim of the BOMB-ASS margarita glass, and fill the glass to the top with ice and pour in the drink.

Garnish with a wedge of lime if you choose.
Nutrition
Serving: 1gCalories: 140kcalSugar: 20g
ALCOHOL DISCLAIMER: We do not advocate or encourage the abuse of alcoholic beverages, so you are solely responsible for any damages resulting to you or anyone else based on our recommendations or due to the consumption of alcoholic beverages. You agree that under no circumstances would we be responsible for any damages resulting from your use of this information presented on our website. Not all information on this website is adequate or error-free either. Please DO NOT drink and drive. Instead, use a designated driver or a taxi service to assist you.