Whether you're shopping for Mother's Day or her birthday, these 17 INSANELY GOOD gifts will be loved and appreciated by her on any occasion.
This post is all about 17 BEST gifts for Mom.
Mom's need to feel loved and appreciated just like the rest of us! Their tireless efforts are often taken for granted and sometimes go unnoticed. With Mother's Day approaching, it's the perfect time to redeem yourself and give back to HER.
These 17 BEST gifts for mom are guaranteed to WOW her at any age and make her feel cool, stylish, and of course, appreciated. Mom's are still kids at heart too, and they definitely enjoy opening presents and getting gift items that make them feel excited and like a brand new woman.
Remember, moms have one of the hardest jobs in the world, and they need to be HONORED. So, whatever occasion you're celebrating with mom, make sure to gift HER with something she'll remember long after the day has passed.
Let's jump into the list so you, too, can start obsessing. FYI, these gifts will be LOVED by any woman.
17 BEST GIFTS FOR MOM
1. APL SNEAKERS
APL, which stands for Athletic Propulsion Labs, are the sneakers SHE NEEDS TO OWN. Are they on the more expensive side? Yes, (starting at $165), but she or you have probably spent that much on Nikes, and these are the under-the-radar cool she needs in her life.
Celebrities (like Kardashians and Oprah) and fitness stars love them, and they were so effective athletically they were once banned by the NBA for being deemed too much of a competitive advantage.
APL's are incredibly comfortable and stylish, so she doesn't have to be an athlete to appreciate them. Women of all ages (and men too) obsess over these sneakers, and I promise you CANNOT GO WRONG WITH THIS GIFT. Follow APL on Instagram for the latest trends.
Purchase APL Sneakers on AMAZON.
2. EDGE CHAMPAGNE GLASSES
The EDGE champagne glass by Crate & Barrel has an EDGE of coolness and will make her want to pop open some bubbly ASAP. Tall and slender with a smooth edge at the bottom, these glasses stand out from any traditional champagne glass she's owned before.
They sell for $12.95 each, and with close to 900 five-star reviews, it's safe to say this would be a PERFECT gift for her. Pair these glasses with a bottle of this fine champagne, and she'll be a happy mommy.
Purchase EDGE Champagne glasses at CRATE & BARREL.
3. BALENCIAGA KNOCK-OFF BAG
This hobo bag resembles the Balenciaga tassel bag currently selling for $2250 at Neiman Marcus. While the two bags are shaped differently, you cannot deny their resemblances.
This bag comes in several different colors (the best being black with gunmetal hardware), and it's versatile with TO DIE FOR looks. And you CANNOT beat its price at under $35! There are two different sizes to choose from, and their reviews (8,500, 4.5-star reviews) back up its beauty.
Purchase this bag on AMAZON.
4. GIFT BASKET VIBES
Gift baskets are the thing to gift the mom who likes a little bit of everything! Plus, they are super fun to put together as the giver. Below are THE TOP items you want to gift mom with to ensure she has relaxation goods, gourmet dishes for her inner foodie, and some tasty libations.
Ideas for the Gourmet FOODIE MOM
Brightland Olive Oil – The BEST olive oil she'll ever taste, and it comes in a beautiful artsy bottle. Sure to be appreciated by a REAL FOODIE. Perfect for dipping bread or used as a light salad dressing.
Le Sauce ~ White Wine Lemon Garlic – This gourmet finishing sauce is OMG good, and it can be served with a pasta noodle of her choice. Throw in some shrimp to complement the sauce (optional, of course).
Barilla Pasta – Perfect noodle for the sauce mentioned above.
Sea Glass Sauvignon Blanc – Complete this foodie gift basket with the perfect bottle of wine she can pair with her pasta dinner.
Ideas for the Gourmet CHOCOLATE LOVER
Barnetts Gourmet Chocolate Biscotti Box – Amazing, delicious, and perfect for any occasion! Just read the reviews, and you'll understand the hype!
Sanders Sea Salt Dark Chocolate Caramels – The name alone will make her mouth water.
Le'tre Magique Cremant De Bourgogne France NV Champagne – Gourmet champagne she can pair with any piece of chocolate. Sure to be appreciated by the mom who appreciates the GOOD STUFF.
Ideas for the Mom who needs to RELAX
Moisturizing Gel Socks – Spa socks lined with gel and infused with essential oils and vitamins. A perfect solution for dry and sore feet.
Dead Sea Bath Salts – Lavender specialty bath salts to calm muscles, detox the body and beautify the skin.
Relaxation Candle – This water lily pear scented candle will bring balance and harmony.
5. EVERY WOMAN NEEDS THIS BLAZER, SRSLY.
This DRESSED TO THRILL BLAZER by BB Dakota is too cool to be worn at the office even though it screams total boss vibes. This is the jeans (or dress), white t-shirt, kind of blazer jacket she'll wear (yes, moms at any age) to meet up for drinks or dinner. It's versatile, and she'll own the room instantly.
This longline blazer (33" in length) comes in two colors, black and vintage ivory. While blazers have been a go-to staple piece for years, the current blazer trend is all about a high-fashion edge mixed with fun.
Purchase this Blazer at NORDSTROM.
6. PILLOW SLIDES
Pillow Slide sandals are unbelievably comfortable, which is why they get a spot on the list of 17 BEST GIFTS FOR MOM. They come in four colors and are soft, thick, and made to relieve foot and joint pain. Currently, pillow slides are 57% off (selling for $29 vs. $69)!
Consumers have raved about the comfort of this sandal so much that Amazon now sells a Pillow Slide knock-off for around $20. Most sizes and colors are sold out at the moment, but you can check out the link below to see if her size is available. Reviewers say they are just as good as the REAL Pillow Slides.
Purchase the REAL Pillow Slides at PILLOW SLIDES.
Purchase KNOCK-OFF Pillow Slides on AMAZON.
7. HERMES DUPE THROW BLANKET
The dupe Hermes throw is a dead ringer for the real Hermes Avalon throw blanket. It's absolutely gorgeous, chic, and only costs $96 compared to $1,550. It is the perfect gift for the mommy who appreciates nice things and designer trends.
She can drape this throw over any chair or couch to add a touch of sophistication to any room in her home. The blanket has three color options (black, grey, and orange) and is made of a wool and cashmere blend.
Purchase the Dupe Hermes throw at THE STYLED COLLECTION.
8. OFLEXISPA BATH FOOT MASSAGER
A thoughtful and much-needed gift for the mom who doesn't have a lot of time to unwind. Feet hold tons of stress and tension, so if you know she could use a spa break, this is the ultimate gift she can enjoy right in the comforts of her own home.
This foot spa is easy to use and will release feet stress using 3D electric massage rollers and steam. Mama just needs to add water, sit back, and enjoy a 20-minute session or two!
Purchase the oFlexiSpa Bath Foot Massager on AMAZON.
9. MOM MODE SWEATSHIRT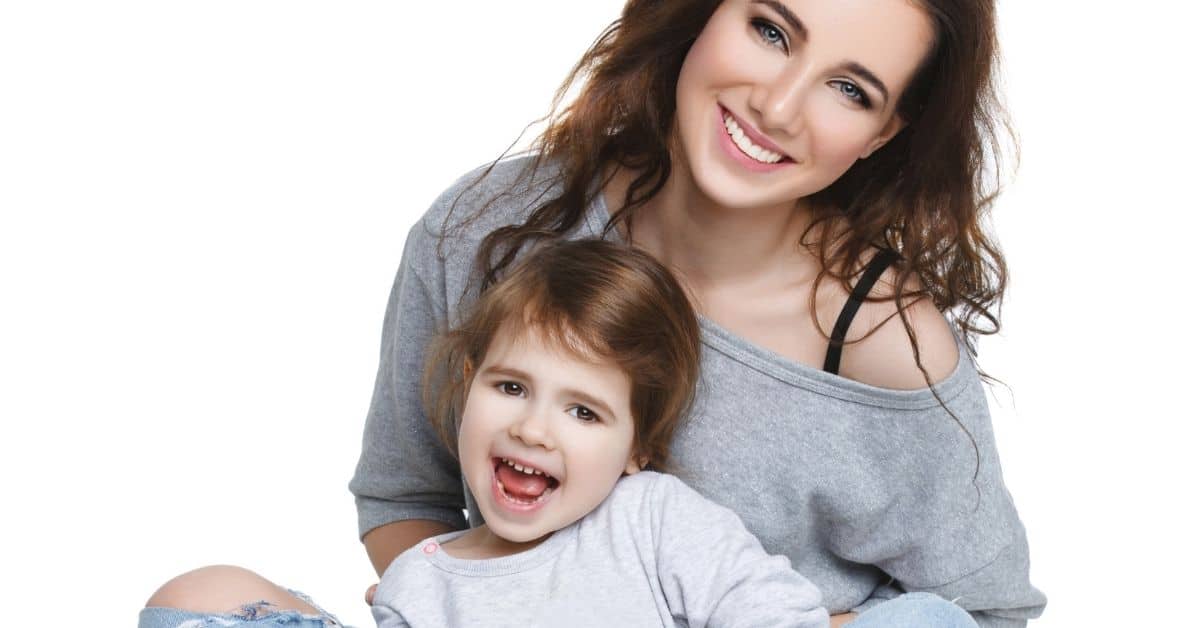 This MOM MODE sweatshirt is casual and soft with CHIC COOLNESS! She can wear this cute and comfortable sweatshirt with leggings or jean shorts depending on her mode that day.
It's a best-seller on Amazon and is available in three colors (grey, pink, and white). Sure to be a unique gift for all the moms on Mother's Day.
Purchase the MOM MODE Sweatshirt on AMAZON.
10. THE BEST DINNER PLATES SHE'LL EVER OWN
These dinner plates are DROP DEAD GORG and sure to have any woman OBSESSING! If you know mom could use some new plates for entertaining, this gift will WOW her.
This dinnerware set includes 16 pieces, a service for four people, and costs around $140. They come in four colors (black, white, dark blue, and green) with the same gold trim. If you need a substantial gift for your mom, this idea is GOLD!
Purchase this Dinnerware Set on AMAZON.
11. COZY PJ SET
Pajama and sweat sets are so IN right now, making it one of the best gifts for mom no matter what she's celebrating! I recently bought my own mom the leopard PJ set from Target, and I couldn't believe how soft, cozy, and lightweight the material felt. The set only costs $20, but hurry, because it's selling fast!
If you want to spend more on a PJ set for mom, Skims (yes, KKW's line) just dropped some buttery soft pj's that women are raving about. The material is cool and comfy, which means she'll sleep like a baby no matter the season.
Purchase the Leopard PJ Set at TARGET.
Purchase the Skims PJ Set at NORDSTROM.
12. SAM EDELMAN IGGY SLIDE
These chunky, ruffle sandal slides are chic and comfortable, especially for the mom on the go who appreciates wearing the latest trends. The sandals (cost around $70) are flat with a squared-off heel and toe for extra style. FYI, SAM EDELMAN sandals are known for their comfy and cushy soles, making them the best gift for mom.
If the Iggy slide isn't quite her style, Target has the CUTEST flats that will keep mom trending, and they're under $25!
Purchase the SAM EDELMAN Iggy Slide at NORDSTROM.
Purchase Studded Crossband Sandals at TARGET.
Purchase Crossband Slide Sandals at TARGET.
13. THE ULTIMATE PACKING SET
Never again will she be stuffing her clothes and shoes into a suitcase to get it zipped! This is the BEST gift for the mama who loves to travel and keep her suitcase organized at the same time.
This cube packing set will be a GAME-CHANGER for her and comes with four packing cubes of different sizes to hold clothes, 2 clear toiletry bags for cosmetics, one laundry bag for dirty clothes, and one shoe bag. The bags are made of smooth nylon, making them lightweight, durable, and water repellent.
Purchase this Packing Set on AMAZON.
14. MAMA NECKLACE
The MAMA necklace by Argento Vivo is the best gift for the mom who feels proud to wear her title! But any mom should be proud to wear this necklace because not only is it GORGEOUS, but it also represents the GIFT of motherhood, which is unconditional love.
If you think she'd appreciate a MAMA charm bracelet instead, it's just as fine and beautiful.
Purchase the MAMA Argento Vivo necklace at NORDSTROM.
Purchase the MAMA Charm Bracelet by Stella + Ruby at NORDSTROM.
15. PIRETTE GIFT BOX
Pirette is a high-quality beauty line developed in Newport Beach, California. Each beach scent will have her experiencing an ocean state of mind. This gift box includes their best-selling fragrance, coconut scrub, and body oil.
The set comes in a matte black box tied with a black ribbon and costs a little over $100. Amazon sells a Pirette gift box that costs around $85 but does not include the coconut scrub. All products are paraben, sulfate, phthalate, PEG, silicone, BHA, and phosphate-free.
Purchase a three-item Pirette Gift Box at PIRETTE.
Purchase a two-item Pirette Gift Box on AMAZON.
16. ALO YOGA PANTS
Whether she likes to workout or not (think streetwear cool), these are one of the BEST GIFTS for mom. These workout/yoga pants are known to sculpt, lift, and smooth in all the right places.
While they're not as expensive (like $10 cheaper 😬) as Lululemons, the brand still runs on the more expensive side, but remember, you get what you pay for. Celebs like Gigi Hadid, Kendall Jenner, Jennifer Lopez, and more have all been spotted wearing Alo yoga pants.
Purchase Alo Yoga Pants at NORDSTROM.
17. AGATE CHEESE BOARD
This is one of the best gifts for mom, especially if she loves entertaining! Agate cheese boards are the latest thing to own in the cheese board world, making it a perfect trending gift for her.
I will also include a link below for a black slate cheese board for two reasons. One, it's a really cool and functional board to use even when she's not displaying cheese (think sushi), and two, its price is a bit kinder than the agate board.
Purchase an Agate Cheese Board on ANTHROPOLOGIE.
Purchase the Black Slate Cheese Board (includes cheese knives) on AMAZON.
FINAL THOUGHTS ON 17 BEST GIFTS FOR MOM
I hope you got some unique ideas for her after reading 17 BEST GIFTS FOR MOM. Surprising moms with a perfect gift can be challenging, especially if it seems she owns everything! Let me know in the comments below if you found that special gift for mom or have any gift ideas to add to the list.
Remember, all of these 17 BEST GIFTS FOR MOM will work for any occasion she's celebrating. HAPPY GIFTING!
Related Articles:
13 BEST AMAZON GIFTS FOR HER UNDER $25
30TH BIRTHDAY GIFT IDEAS SHE'LL OBSESS OVER
23 USEFUL GIFTS EVERY NEW HOMEOWNER NEEDS