Being a new homeowner can be exciting, overwhelming, and terrifying all at the same time! With this new homeowner gift list guide, you can be sure you're gifting a useful item they actually NEED to make their NEW home feel like a functioning home.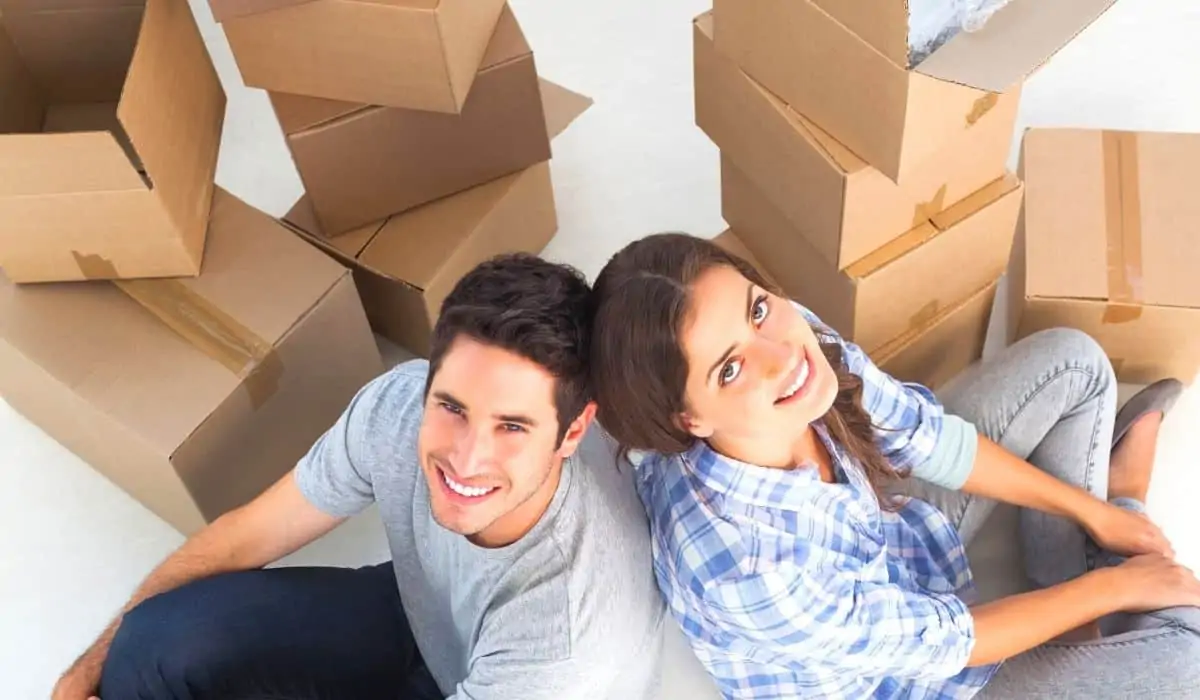 This post is all about 23 USEFUL gifts every new homeowner needs.
If you're attending a housewarming party soon, it's important to find a practical gift that new homeowners find useful and essential to building their new nest.
Newbie homeowners are often bombarded with gift baskets or knick-knacks that just tend to fill up a drawer. BTW, gift baskets are awesome and always appreciated. But sometimes, the money spent on the knick-knack or basket could have (possibly) gone towards something more needed from their checklist.
While buying a new home is a huge accomplishment and a blessing, it also comes with extra expenses that weren't always anticipated.
And it's expensive to make a home feel like a functioning place to live, which is why this useful, essential, and practical gift list guide for new homeowners was invented!
These must-have gift items will help the new homeowner feel more at home, which is the whole point to gifting a housewarming item, right?
Anyway, let's dive into the list and see which item will be the perfect gift for the new homeowner or owners!
23 New Homeowner GIFT IDEAS they are guaranteed to LOVE
1. DITCH THE RING
All new homeowners need a security system to deter break-ins. You've probably heard of the Ring Security System, and you might even be a Ring user.
But here's a couple of reasons why you shouldn't gift the Ring.
ONE, no one wants to pay a monthly fee to view their security content, and TWO, there's a system out there that consumers are swearing is more effective and reliant.
Eufy Security and doorbell is also cheaper than the Ring, and its video and audio resolution and performance are ranked higher than the Ring doorbell. Plus, it's compatible with Alexa and Google assistant.
Purchase Eufy Security Doorbell on AMAZON.
2. THE BEST CANDLEHOLDERS AND DRIPLESS CANDLES
These are by far the classiest, useful, and best housewarming gifts to give a new homeowner!
Whether they want to keep them out on the mantle or bring them out for dinner parties, these candle holders are legit and give any room a simple touch of class. One set includes three holders (all different sizes), and you can choose from matte black or a gold finish.
Plus, the dripless candles are unbelievable! They literally DO NOT drip and will never leave a mess behind.
Purchase Gold or Matte Black Candle Holders on AMAZON.
Purchase Dripless Candles on AMAZON.
3. CHEESEBOARD AND KNIFE SET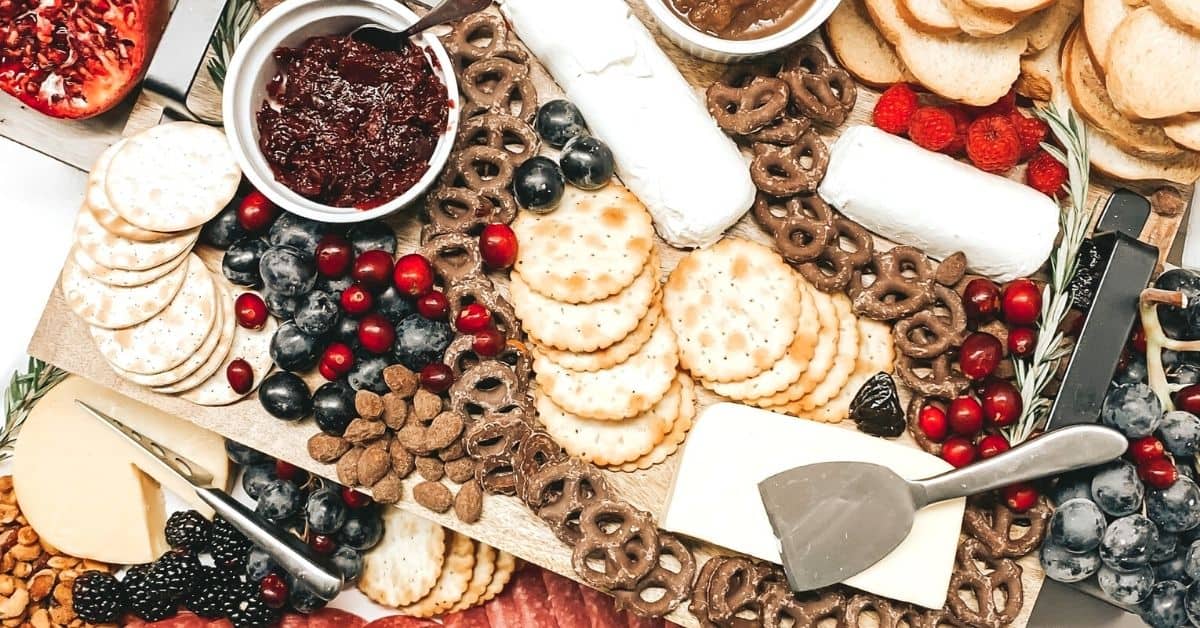 Give the new homeowners the gift of charcuterie!
This package is an all-in-one that includes a cheeseboard, knife set, 13 x 13 charcuterie platter, and a cheeseboard guide.
A gift that's guaranteed to be useful in the entertaining department all year long.
Purchase this Cheeseboard Set on AMAZON.
4. SOLAR MOTION SECURITY LIGHT
This security light powered by the sun is sure to scare off unwanted guests. It's also great for lighting pathways or other dark areas in the front or backyard.
This motion-detected light will kick on right away if anyone's nearby and is straightforward to install. The light comes in different sizes, so pick which is best for the new homeowner(s).
A few screws might be needed to secure the light in place (depending on which type you're buying), and then just let the sun do the rest of the work!
Purchase these solar security lights on AMAZON.
5. TOOLSET FOR HIM & HER
Every new homeowner needs a toolset, even if they're not the fixer-upper type.
Minor things always come up that need tightening, assembling, or reattaching, and a toolset (even if it's just some essentials) will be a Godsend!
For around $20, you can choose from a red or pink color toolset.
Purchase the toolset (with red accents) on AMAZON.
Purchase the toolset (with pink accents) on AMAZON.
6. FUNNY KITCHEN TOWELS
"Don't Go Bacon My Heart"
"Let's Give Them Something To taco bout"
"I Like Big Bundts And I Cannot Lie"
"This Is My Jam"
This new homeowner gift is sure to put a smile on their face. Plus, most of us could use some more fun in our lives, so why not spread some cheer in the kitchen where everyone seems to gather the most when they're home.
This set comes with four high-quality kitchen towels with the funny sayings above, and the best part is they still look CLASSY.
Purchase the kitchen towel set (with colors) on AMAZON.
Purchase the kitchen towel set (in black & white) on AMAZON.
7.DYSON V8 ANIMAL CORDLESS VACUUM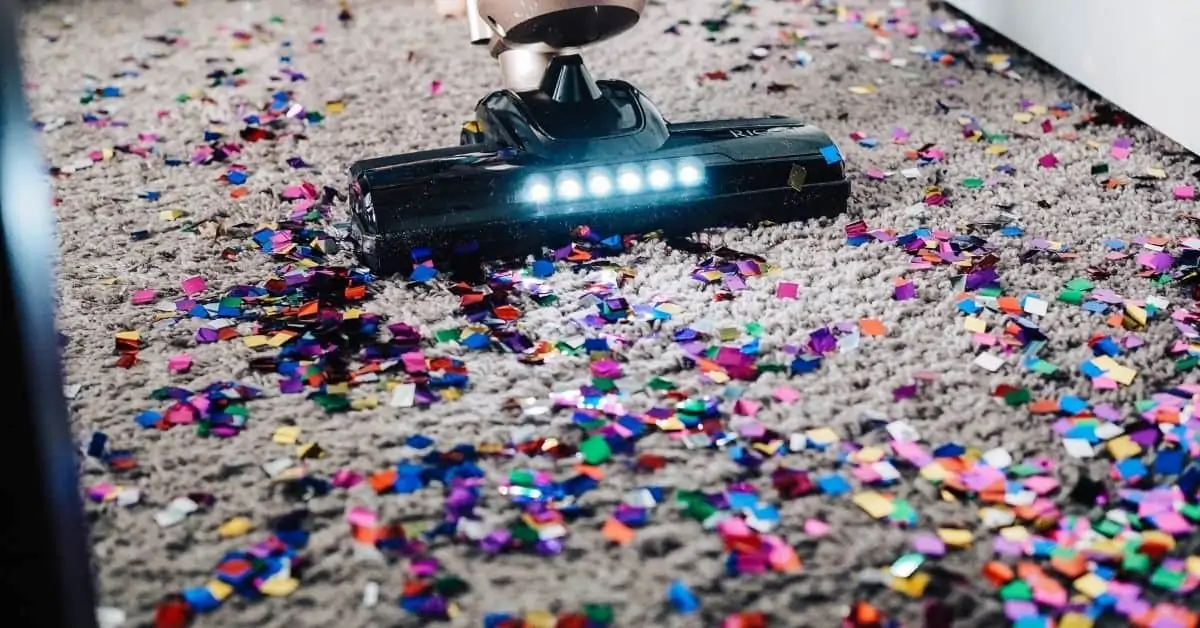 This is definitely the ultimate housewarming gift, and although it is a bit pricey, it's a vacuum machine well made, hence the animal name.
Plus, It's CORDLESS, and consumers are saying they actually ENJOY vacuuming now! 🤔
Purchase the Dyson V8 Animal on AMAZON.
8. DESIGNER COFFEE TABLE BOOKS
Designer coffee table books are a must and add a stylish flair to any table or bookcase.
Whether you're in the mood to gift TOM FORD, GUCCI, or something else, it's an artsy new homeowner gift that is sure to be appreciated.
Below are some popular design books.
Purchase Tom Ford on AMAZON.
Purchase The Finer Things on AMAZON.
Purchase Chanel on AMAZON.
Purchase Elements of Style on AMAZON.
9. MATTE BLACK & GOLD WINE GLASSES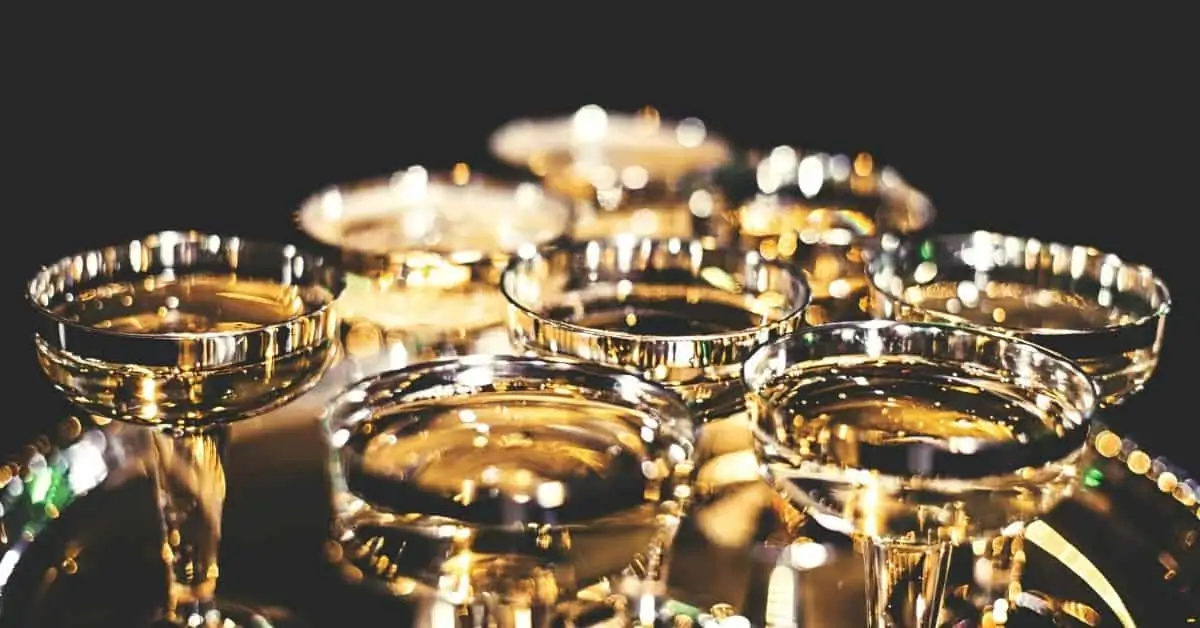 Give the new homeowner(s) the gift of CLASS with matte black and gold wine glasses.
These beauties come in a set of four for under $40.
Purchase these wine glasses on AMAZON.
10. THE SHOWER FILTER EVERY HOUSEHOLD NEEDS
Say goodbye to dry skin and tangly wet hair because this (easy to install) shower filter blocks out contaminants like chlorine, pesticides, pharmaceuticals, dirt, and odors from ever invading shower water again!
For under $35, the Aquabliss shower filter promises to "Reduce dry, itchy skin, dandruff, eczema, and dramatically improve the condition of the skin, hair, and nails."
The Aquabliss is highly rated, and consumers love it! Make sure to tell the new homeowner to change the Aquabliss filter every six months. New replacement cartridges cost around $14.
Purchase the Aquabliss Shower Filter System on AMAZON.
Purchase the Aquabliss (REPLACEMENT CARTRIDGE ONLY) on AMAZON.
11. MARBLE CAKE STAND WITH GLASS DOME
Cake stands are a beautiful decorative piece to display in the kitchen, and this one, especially with its marble stand and glass dome top, will add a modern touch to the new homeowner(s) cooking quarters.
Also, "cake" stands can hold pastries, cookies, or muffins, so when guests stop by, there's always something yummy on display in the kitchen.
Purchase the Marble Cake Stand and Glass Top on AMAZON.
12. COCKTAIL GLASSES
Every household needs some fun cocktail glasses on deck for entertaining!
The Aqua Vitae Collection is sold with a set of two triangle-shaped drinking glasses with an off-set base for under $30. These glasses are super cool and will add a trendy flair to the home bar.
Purchase these cocktail glasses on AMAZON.
13. PERSONALIZED CUTTING BOARD
A personalized cutting board is a great memento to initiate the homeowners on their brand new journey.
Customize a bamboo cutting board with their last name, initials, or the year they got established.
Purchase a Personalized Cutting Board on AMAZON.
14. CLASSIEST THROW BLANKET
Buying the right throw blanket can make any couch, chair, or bed go from BLAH to STUNNING instantly!
This Pom Pom Blanket, available in six different colors and three sizes, is just the gorgeous and stylish pick-me-up that any new home buyer would appreciate especially since decorating can often be put on the back burner for many months.
Purchase the Pom Pom Throw Blanket on AMAZON.
15. LEGIT KNIFE SET
Having a LEGIT knife set can make cooking any meal so much easier, and sometimes these are the little purchases for new homeowners that get pushed aside because of other expenses.
With more than 6,000 positive reviews, Henckels Block Knife set will make them feel like LEGIT COOKS in their new kitchen.
The knife block set comes in two different colors and has a buying option of 12 pieces, 15 pieces, or 20 pieces.
Purchase Henckels Block Knife Set on AMAZON.
16. THE WELCOME MATS THAT WILL MAKE THE NEIGHBORS JEALOUS
Layered welcome doormats are so IN right NOW!
If the new homeowners already own a welcome mat, buying the first layer to place underneath that mat will give their home instant curb appeal.
And they shouldn't be surprised if some of their neighbors steal the look.
Purchase Welcome Doormats on AMAZON.
Purchase the black and white Layering Rug on AMAZON.
17. CAST IRON SKILLET (3-PIECE SET)
For under $30 you can gift a set of three cast iron skillet pans!
This is the BEST deal, and EVERYONE, like EVERYONE, needs a cast-iron skillet if they plan on doing any cooking in their new home.
Purchase the Cast Iron Skillet Set on AMAZON.
18. THE BEST LEAF BLOWER
It might sound like a lame housewarming gift, but TRUST, a new homeowner NEEDS this, and they will DEFINITELY use this over and over again and be so GRATEFUL they received it.
Being able to keep a garage, patio, or balcony leaf and dust-free with one blow is a true gift.
Toro PowerJet F700 was rated the top leaf blower because of its lightweight and easy-to-use mechanics that move leaves with a fury.
Purchase the Toro Powerjet at Home Depot.
19. FREESTANDING WINE RACK
Not only is this gift useful, but it adds an artsy touch to any kitchen corner or bar area.
This hexagon black wire rack holds seven bottles of wine and is the perfect gift for any new homeowner(s).
Purchase this Wine Rack on AMAZON.
20. DON'T F#$K UP THE TABLE
These bamboo drink coasters come in a set of four and actually look super classy even though the F-word is carved into them. AND, they do heed good advice.
"Don't F**k Up The Table."
The last thing a new homeowner needs to worry about is getting a drink stain on their new coffee table they saved up for!
Purchase these drink coasters on AMAZON.
21. GOLD SERVING BOWL
This gorgeous metal serving bowl can be used for entertaining guests with a delicious salad or other food items. It also looks beautiful sitting on a table as a decorative piece.
However the new homeowner(s) choose to use it, this artsy, round-hammered metal gold bowl will add a modern, classy flair to their new abode.
Purchase this bowl on AMAZON.
22. SUPER SIMPLE COOKBOOK
Give the new homeowner(s) a cookbook they will actually LOVE using!
Half Baked Harvest Super Simple is a New York Times bestselling cookbook with more than 125 recipes for meal-prepping, instant meals, and easy comfort foods that include vegan and vegetarian options.
Purchase this cookbook on AMAZON.
23. FUNNY HOUSEWARMING CARD
What's a gift without a card?!
Check out this funny and witty housewarming card that's a MUST-HAVE for accompanying your gift.
Sayings include, "There Goes The Neighborhood."
Purchase this Housewarming Card on AMAZON.
FINAL THOUGHTS ON 23 USEFUL GIFTS EVERY NEW HOMEOWNER NEEDS
One of the best things about giving a useful new homeowner gift is that decades down the road, there's a good chance the gift you gave will still be in use.
Of course, security doorbells and shower filters have a shelf life, but even with those gifts, you might be remembered for starting an invaluable trend the new homeowner(s) continued.
Thanks for reading along and comment below to share which housewarming gift you chose and how it was received.
Related Posts:
Gifts for Him He's Guaranteed To Love!
Gifts for Her She'll Obsess Over (Literally)