Want to learn how to let go of stress and anxiety? Check out these 11 powerful tips that will help transform your thoughts and energy so you can start living the life you deserve.
This post will teach you 11 ways to let go of stress and start living.
We all experience stress from time to time, and some of us more than others. Once the momentum of stress builds in the body, it can act as a domino effect triggering physiological and psychological symptoms. A body at dis-ease from stress can experience illness and feelings of fear, negativity, and anger.
When the body cannot relieve stress, physiological symptoms manifest, such as hormonal imbalances, high blood pressure, and sleep deprivation. It's the body's way of crying out for help.
We often don't realize that the stress we experience can result from old traumas and wounds that haven't healed. When something shocking happens, like losing a loved one, a job (or a global pandemic), we can carry these wounds with us for months or years after the event. This is because the cells in our body are still grappling with the (fight or flight) stress of what happened.
It's important to become aware of how you handle stress when it occurs. You want to make sure you seek ways to release the stress instead of isolating or pretending it does not exist.
Numbing the body with drugs and alcohol is a temporary relief that only leads to more anxiety, stress, and depression. However, if you can learn effective ways to let go of stress, the mind can begin to find a sense of peace.
11 Ways To Let Go Of Stress And Start Living
1. How To Let Go Of Negativity, Stress And Anxiety
Tapping, also known as EFT (Emotional Freedom Technique), is a quick way to find relief from anxiety and stress. It's also been proven to effectively heal many other issues such as PTSD, addiction, phobias, weight control, and limiting beliefs.
Tapping regulates the nervous system while boosting the immune system. Research has shown that the parasympathetic nervous system relaxes by tapping daily (for about 10 minutes), allowing the mind and the rest of the physical body to follow.
This technique involves tapping with the fingertips on certain parts of the body while the person focuses on the specific issue they wish to treat. Like acupuncture, tapping is said to unblock certain meridian points in the body that can lead to illness.
You can try a free 9-minute session here with Jessica Ortner.
Jessica's brother, Nick Ortner, is the New York Times best-selling author of "The Tapping Solution: A Revolutionary System For Stress-Free Living" and "The Tapping Solution For Pain Relief: A Step-by-Step Guide to Reducing and Eliminating Chronic Pain."
Nick also created and produced the documentary film "The Tapping Solution," which follows ten people who used tapping to overcome significant challenges, including chronic back pain, fibromyalgia, insomnia, and devastating grief.
Download the tapping solution app and enjoy free tapping sessions with Nick and Jessica. The app shows you in detail what points to tap on and gives you specific affirmations to follow.
2. The Best Meditations For Stress Management
Mind-body therapy such as meditation quiets a busy mind, and evidence has shown it can lower blood pressure, anxiety, stress, sleep disturbances, and those with ADHD.
Dr. Joe Dispenza, author of the best-selling book "Breaking The Habit of Being Yourself: How to Lose Your Mind and Create a New One," says his research has proven how powerful the effects of meditation and positive thinking have on a person.
"Something as simple as moving into an elevated state of joy, love, or gratitude for five to 10 minutes a day can produce significant epigenetic changes in our health and bodies," states Dr. Dispenza.
Letting Go of Stress is a successful (meditative) stress release program developed by Dr. Emmett Miller, M.D. in 1994. It includes four effective techniques for relaxation and stress reduction. This four-level meditation program targets letting go of moderate to severe stress.
Purchase Letting Go of Stress By Emmett Miller & Steven Halpern on AMAZON.
Here's a list of the BEST meditations for releasing stress (and they're FREE!):
3. Flower Power
Who doesn't feel wonderful when there's a cheery bunch of colorful flowers nearby? Research shows the positive effects fresh flowers can have on a person's emotional health, improving happiness, well-being, and feelings of calmness.
Indoor plants also have a soothing and calming effect on a person's mood by reducing stress and improving concentration. NASA's extensive research even shows that live plants in the home can eliminate air toxins by 87 percent in just 24 hours.
Specific indoor plants to purchase for anxiety and stress:
Spider plants (AKA Chlorophytum comosum)
Golden Pothos (AKA Epipremnum aureum or Devil's Ivy)
Swiss Cheese Plant (AKA Monstera deliciosa)
English Ivy (Hedera)
For budget-friendly fresh flowers, check out Trader Joe's.
4. Yoga Releases Anxiety, Stress, And Depression
Exercise is always a great health benefit, but yoga, in particular, aids in reducing and releasing stress and anxiety. The mind-body practice combines physical and mental disciplines to help achieve peace and calmness. And studies have shown yoga can help with depression.
If you are new to yoga (or even if you've been practicing for years), it's important to find the right class for you, especially if your goal is stress management. While any form of yoga can be beneficial, Hatha yoga specifically helps to reduce stress and anxiety.
Start with a 20-minute session to see how it feels. The stretching and physical poses, along with controlled breathing, should feel like a nice stress reliever.
Here's a list of the best online yoga classes for beating stress. Another bonus, they're completely FREE!:
Fightmaster
Here's a Hatha yoga class by Lesley Fightmaster, who offers many different free classes on YouTube.
Yoga with Adriene
Adriene offers all levels of yoga.
Yogi Approved
Here's a specific stress relief class and yoga for men class.
Daily Burn
Here's a 15-minute yoga flow, but they also have many other total body workouts available.
KinoYoga
Here's a yin yoga for deep relaxation, stretching, and healing.
Corepower Yoga
Here's an advanced sculpt yoga class for those wanting a challenge.
P.S. If you need a budget-friendly yoga mat, Gaiam is well-known in the yogi world for high-quality mats.
5. Release Stress With A Daily Walk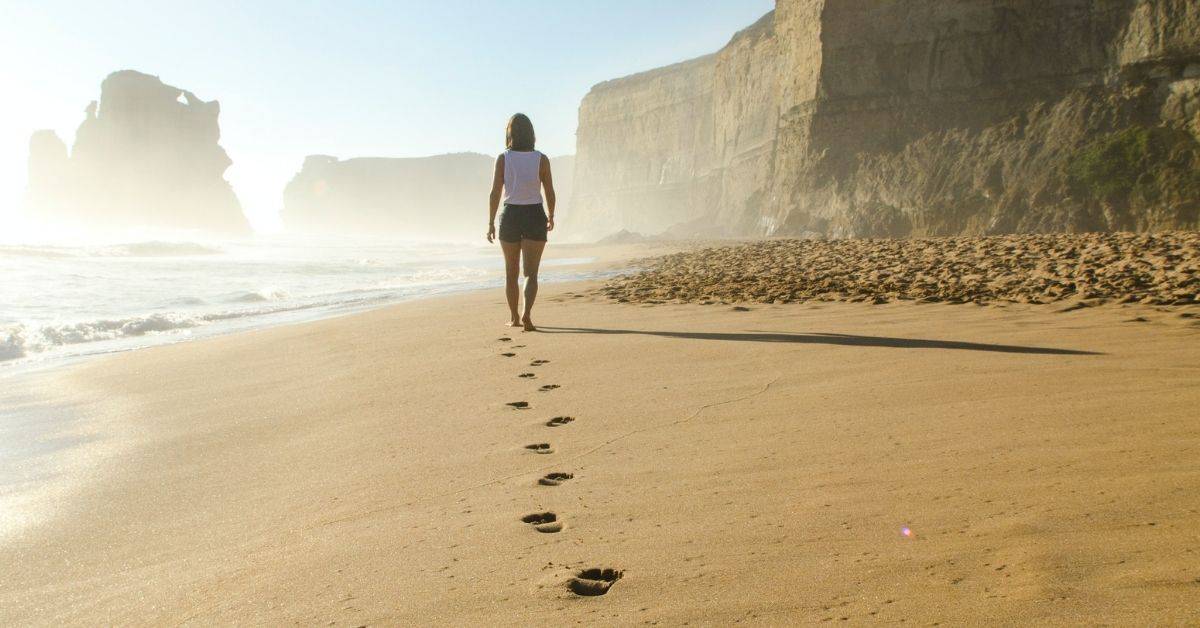 News Flash!
Studies have shown walking daily can improve your mood and reduce stress hormones. Every time you head out in nature for at least 20-minutes, stress-busting endorphins are released. AND walking can also reduce fatigue and calm the brain.
Plus, if you head out for a walk while the sun is still shining, the health benefits increase because the sun gives off vitamin D, which is absorbed by the skin. Vitamin D reduces depression, fights disease, and boosts weight loss.
Here's a list of the best walking apps for releasing anxiety and stress:
Fitbit App Mobile Tracker with the Fitbit
Nike Run Club (for the runners, obvi)
6. Let Go Of Stress By Talking It Out
Asking for support should never be seen as a sign of weakness but actually a strength. Talking to a trusted friend, family member, or therapist can do wonders for a person's mental and physical well-being.
Talking about your problems aloud to another person can help you work through the issue, gain better insight, and release stress. When we hold on to things (especially emotional and traumatic wounds), we only hurt ourselves and our chances of moving forward in life.
Here's a list of the best mental health/therapy apps for stress:
7. The Magic Potion For Instant Stress Relief
Draw a warm bath, add two cups of Epsom salt, one cup of baking soda, and a couple of drops of lavender oil. It's recommended to soak in this detox potion for at least 20 minutes.
Epsom salt detoxes the body and soothes aches, pains, insomnia, high blood pressure, and circulatory issues. Baking soda also offers great healing benefits for the skin, calming psoriasis and itchiness that can directly result from stress. Lavender oil aids in relaxation and helps treat anxiety, depression, fungal infections, allergies, eczema, nausea, and menstrual cramps.
Calm the mind as much as you can in this 20-minute period by closing your eyes and listening to soft binaural beats for relaxation. Below is a great listen. When the 20 minutes are up, rubbing this calming lavender salve over your shoulders and feet can help take away the last remnants of anxiety for a goodnight's sleep.
8. Surrender And Let Go Of Stress
"Surrender is like a fish finding the current and going with it." -Mark Nepo
Let Go of Stress Quotes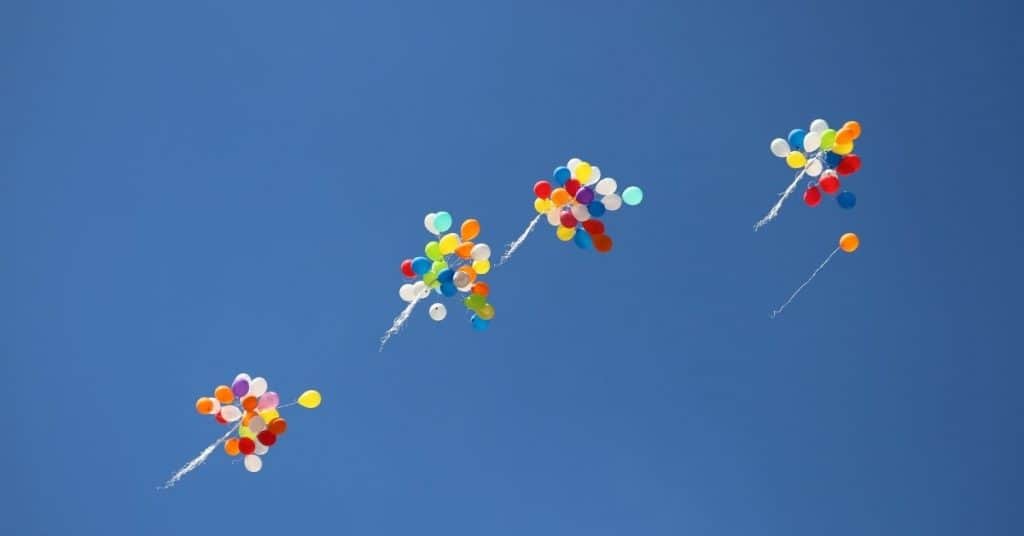 Learning to surrender life's stresses is one of the most powerful things a person can do, but getting to that point is sometimes the challenging part. It's not easy to let things go, especially the things we care deeply about.
We'll often push against our problems and stress before we'll cast our burdens aside. It's just human nature. However, there's great sweetness that comes with surrender and letting go of the things we cannot control.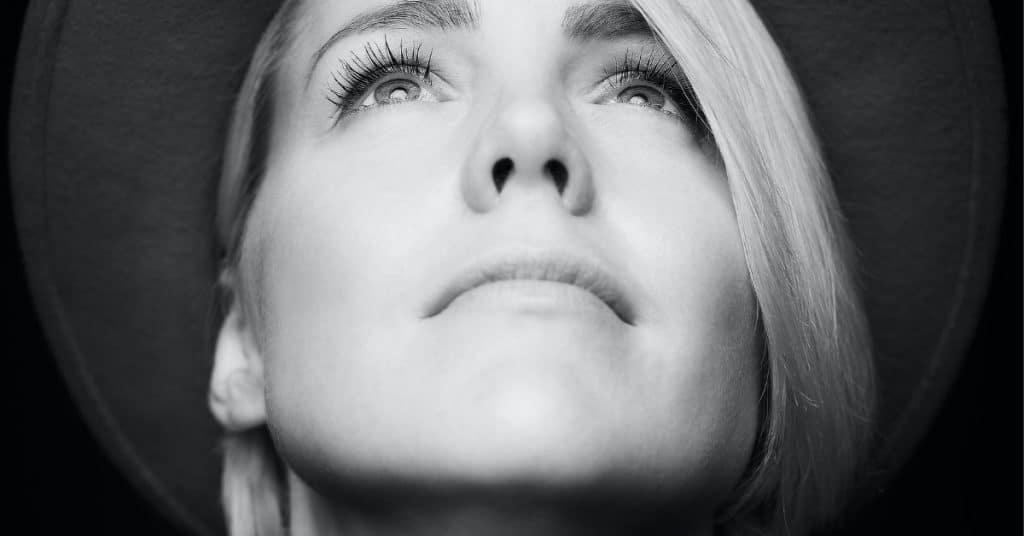 When you know you have done everything humanely possible, try to surrender and let go of the rest. Trust, believe and know that miraculous solutions and healings can occur.
9. The Power Of The Written Word
Have you ever written a letter to an ex, family member, or boss letting them know how you really feel? Studies have shown the positive effects expressive writing can have on a person's overall health. Instead of keeping traumatic events bottled up inside, writing releases the stress and trauma.
By the way, when you write this open and honest, no-filter letter to someone expressing your true feelings, I should have added that the theory/therapy behind letter writing ends in flames. You won't actually send the letter to the person, but instead, you'll burn it (in a fire-safe container, of course).
It's important to sit quietly with your feelings and be brutally honest with yourself here. Let the tears flow, and don't be ashamed.
When you've finished writing it all out, watch and feel the pages, pain, stress, and anxiety burn up in flames.
10. Breathing Techniques For How To Let Go Of Stress From Work
Breathing exercises are great for releasing ALL stress (not just work stress) and calming the central nervous system. When we get stressed, our breathing becomes short and shallow. Breathing techniques teach you how to calm the body's fight or flight response to stress with deeper inhalations.
Follow the 4-minute video below, as a nurse from Tufts Medical Center guides you through a 2:1 breathing technique to reduce stress.
11. Podcasts To Keep You Moving Forward From Stress, Anxiety And Negativity
It's essential when we are stressed to be aware of the things we feed our minds. Remember, the goal here is to transform the way you feel.
Listening to upbeat podcasts can change your whole day and outlook on life. If you're going through a stressful or anxious period in your life, feeding the mind positivity will keep you moving forward instead of keeping you stuck.
Here's a list of uplifting podcasts:
The School of Greatness with Lewis Howes
Magic Lessons with Elizabeth Gilbert
The Daily Boost with Scott Smith
Happier with Gretchen Rubin
Final Thoughts On 11 Ways To Let Go Of Stress And Start Living
Remember, this isn't something that happens overnight, and it takes conscious daily effort and practice. On the days when your stresses seem too heavy to carry, don't forget to reach out for support.
This post was intended for entertainment purposes only. Always seek the help of a professional for medical advice and medical treatment.