Looking to stock your home with the best AND most useful kitchen essentials on the market? Shop these 19+ unique items guaranteed to fulfill even the most basic kitchen essentials checklist.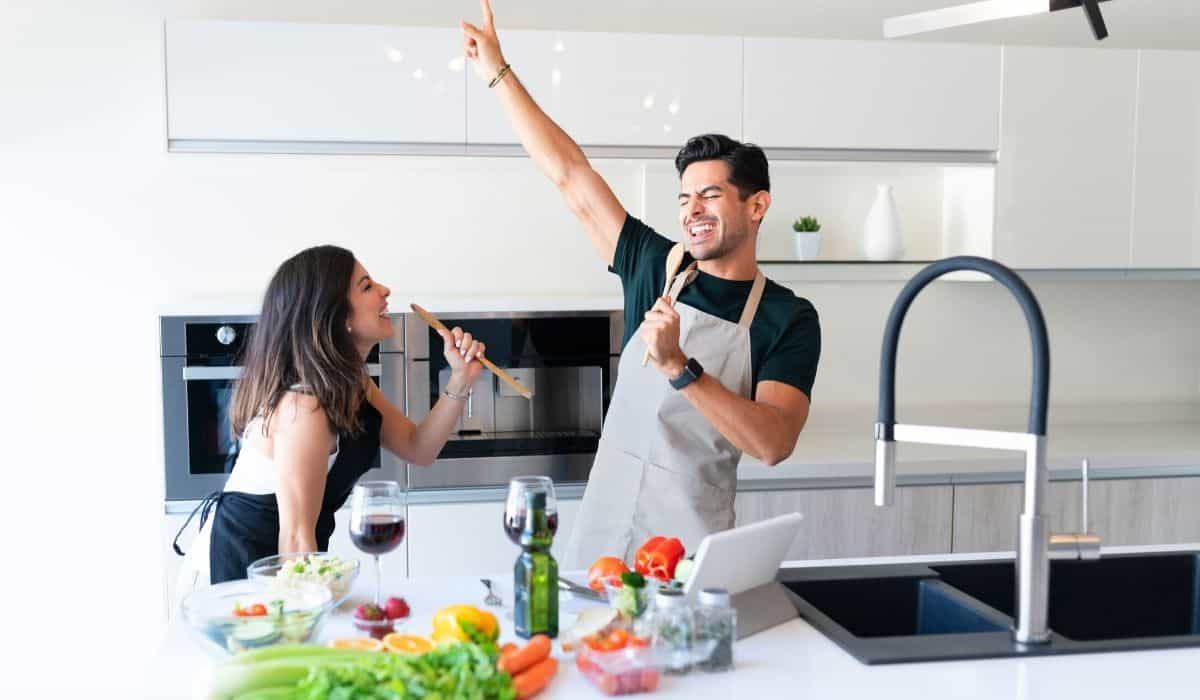 This post is all about 19+ UNIQUE KITCHEN ESSENTIALS EVERY HOME NEEDS.
If you're on the hunt for the BEST kitchen essentials, then this is the perfect guide for you! If you've ever moved into a place with nothing, then you know firsthand how overwhelming, expensive, and frustrating it can be to pick out basic kitchen tools. And if you've ever thrown a bunch of utensils into a cart just to be able to make dinner that night, you also know that those items don't always last in the long run.
Because there's usually not enough time in a day to research the best kitchen equipment, this list of 19+ unique kitchen essentials will be your saving grace. Say goodbye to useless kitchen gadgets taking up shelf space and welcome in the essentials that are sure to help you get dinner on the table quickly.
So, what exactly does it mean to have a kitchen full of unique kitchen essentials? It means that each item takes the place of a basic kitchen necessity and more! Think of it as a multi-tasking kitchen tool that is there to make your life easier. So, let's dive into this life-changing kitchen essentials list.
19+ UNIQUE KITCHEN ESSENTIALS EVERY HOME NEEDS
1. GREAT KNIVES ARE ESSENTIAL
Having excellent knives that slice and dice vegetables and meat with ease can make life SO MUCH easier in the kitchen. Not only can you prepare a meal quicker, but you're more likely to feel encouraged to experiment with new recipes.
Because there are many levels to cooking, this first kitchen essential includes two options and a solution for keeping your knives sharp. FYI, in a perfect kitchen setting, you would own all three.
BEST KNIFE SET FOR THE ALL-AROUND COOK
This high-quality classic knife set by Cuisinart comes with 15 knives sure to keep you prepared for any cooking venture. With almost 6,000 five-star reviews and a lifetime warranty, it's safe to say this set is an excellent investment.
Purchase the Cuisinart 15-piece Classic Set on AMAZON.
ONLY THE BEST OF THE BEST FOR THE SERIOUS COOK
I used to despise slicing and dicing of any kind until I tried this knife. Now, there's no going back! But don't take my word for it because plenty of others say this German-made classic 8-inch chef's knife is the best of the best. And P.S., you do not have to be a serious cook to appreciate its grace.
Purchase the Wusthof Classic 8-inch Chef's Knife on AMAZON.
WHY IS A KNIFE SHARPENER ESSENTIAL?
Cooking with dull knives can be agonizing and time-consuming. No matter what kind of knife you decide to buy, you will eventually need to sharpen it.
According to Scott Gilbertson from Wired, cooking with a dull knife is not only useless, but it's more dangerous because more pressure has to be applied. He also noted a poorly-made $10 blade you sharpen every week is more useful than a $200 blade that's dull.
Purchase this BEST-SELLING Diamond Whetstone Sharpener on AMAZON.
2. A COOKWARE SET GUARANTEED TO LAST
If you've ever owned a cheap kitchen essentials cookware set, then you'll appreciate the engineering that went into making these unique best-selling pots and pans. When something is a pleasure to cook and clean with at the end of a meal (which is rare btw), you know you're on to something good.
Introducing the Ninja Foodi Neverstick Premium Cookware Set which will allow you to do some serious cooking without compromising your hardware. Voted most durable nonstick cookware by Good Housekeeping because it's oven safe up to 500 degrees F and will never stick, chip, or flake.
Be ready to sear, sauté, griddle, fry, boil, steam, bake, roast, and broil without a sticky mess.
Purchase the Ninja Foodi Neverstick Premium Cookware Set on AMAZON.
3. GLASS BOTTLES FOR SPICES, SNACKS, & OILS
Keeping spices and snacks organized should be a high priority on your kitchen essentials equipment list. This glass jar set of 10 made by EZOWare is offered in three different sizes. The wooden bamboo lids with a silicone rim are made for airtight closure, guaranteeing to keep spices and snacks fresh by keeping moisture out. Bonus, each glass jar comes with a chalk label.
Purchase these Spice & Snack Jar Sets on AMAZON.
And don't forget to keep your vinegar and cooking oils fresh with this glass kitchen cruet set. Not only are the bottles beautiful to display on your kitchen counter, but they come with a no-drip, BPA-free rubber stopper spout.
Purchase this Glass Bottle Set on AMAZON.
4. WHY THIS CHOPPER IS A MUST-HAVE KITCHEN ESSENTIAL
Looking to eliminate messes, accidental cuts, hand fatigue, and uncontrollable tear sheds from onions? Oh, and did I mention food prep any meal quickly?
Say hello to the Vegetable Chopper by Alrens, which also happens to be a slicer, cutter, grater, and dicer. Enjoy uniform cuts of produce that even the best knife in the world cannot guarantee. Plus, it was voted best overall chopper by Bob Vila.
So, make your life a heck of a lot easier in the kitchen and purchase this chopper, which BTW is also dishwasher safe and comes with a peeler, two chopping blades, two shredding blades, a slicing blade, and a waffle blade. Bonus features are a mashing insert, egg separator, and a drain basket.
Purchase Alrens Vegetable Chopper on AMAZON.
5. UTENSIL DOCKS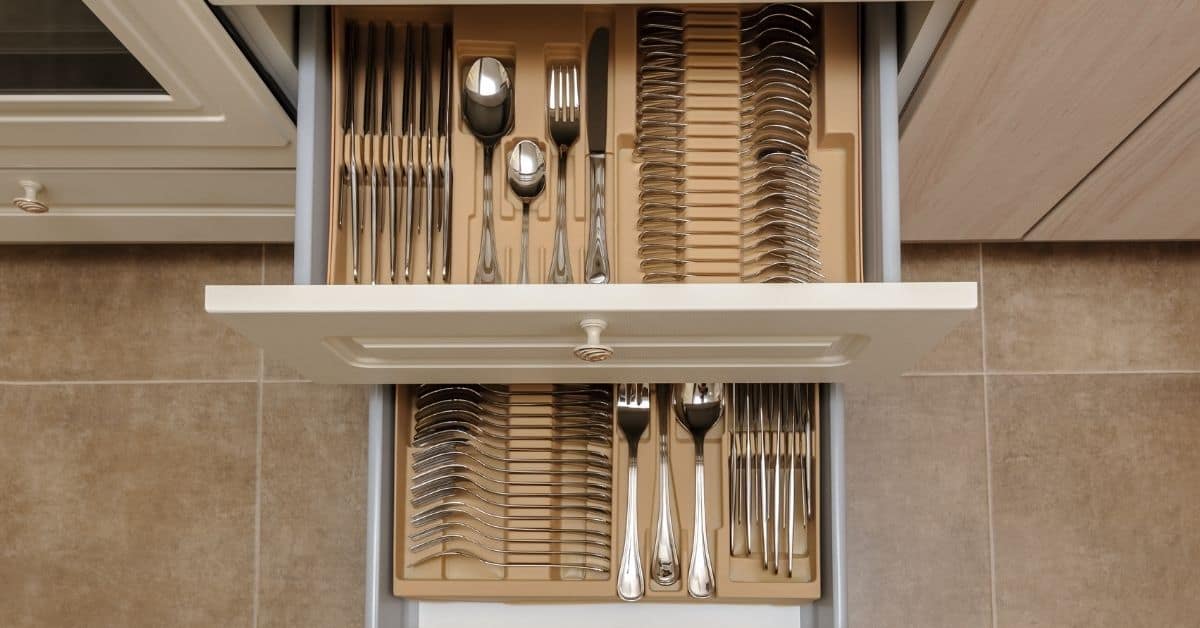 Say goodbye to cheap plastic docks because these expandable bamboo organizers for kitchen drawers look expensive, built-in, and are made with high-quality, premium materials. Keeping utensils and other tools organized is definitely a kitchen essential, so why not do it in style! And you can easily keep these clean by wiping them down with a warm cloth.
Purchase a Bamboo Expandable Drawer Organizer on AMAZON.
Purchase Bamboo Adjustable Drawer Dividers on AMAZON.
Purchase a Dark Expandable Bamboo Drawer Organizer on AMAZON.
6. PRECUT PARCHMENT PAPER IS LIFE-CHANGING!
The guessing and cutting that comes with using parchment paper when cooking is time-consuming and ANNOYING. While precut paper may cost a tiny bit more, you're actually saving paper and money in the long run because you're no longer guesstimating. So, yes, this is absolutely a unique kitchen essential!
Purchase Precut Parchment Paper on AMAZON.
Purchase Precut Round Circles of Parchment Paper on AMAZON.
7. HEALTHY DRINKING WATER IS ESSENTIAL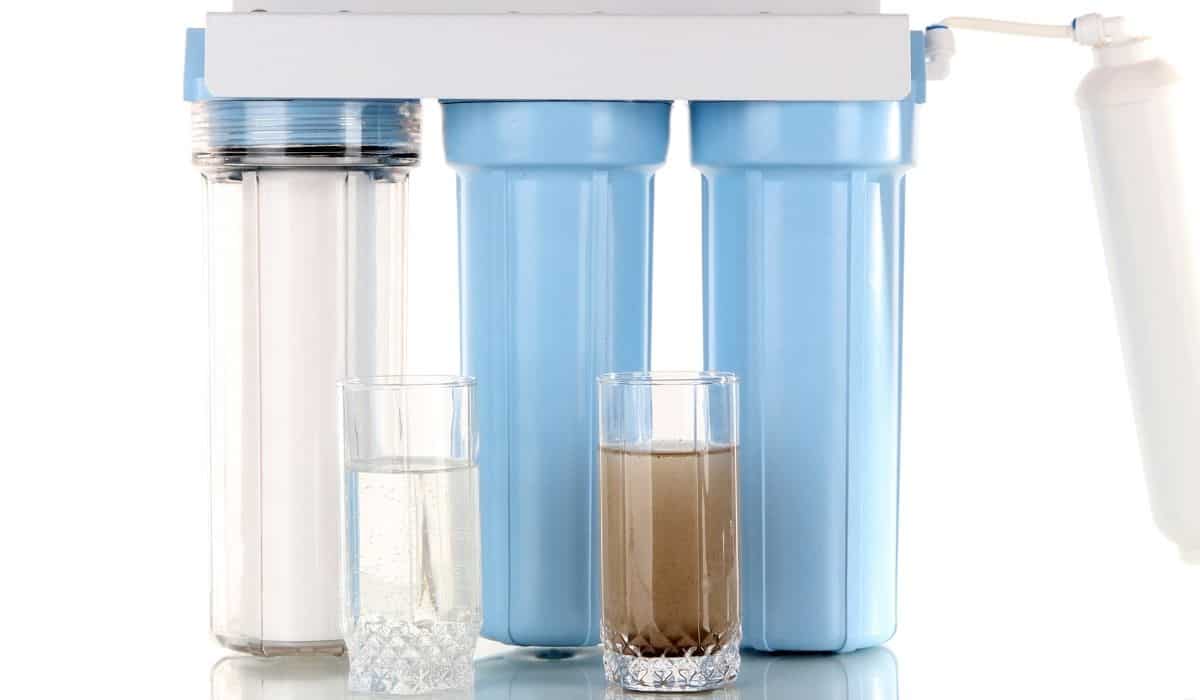 Having a reverse osmosis water filtration system in your kitchen removes contaminants from your drinking water such as pesticides, bacteria, chlorine, arsenic, heavy metals, fluoride, and much more. It can be installed underneath the sink, and filters should be changed every six months.
Forbes magazine rated the APEC Reverse Osmosis Filtration System the best overall drinking water filter system on the market.
Doesn't a Brita water filter pitcher do the same thing?
NO. Brita filters focus on removing chlorine, mercury, copper, and zinc, leaving your water vulnerable to other contaminants.
Purchase an APEC Reverse Osmosis Filtration System on AMAZON.
8. BEST COOKIE SHEETS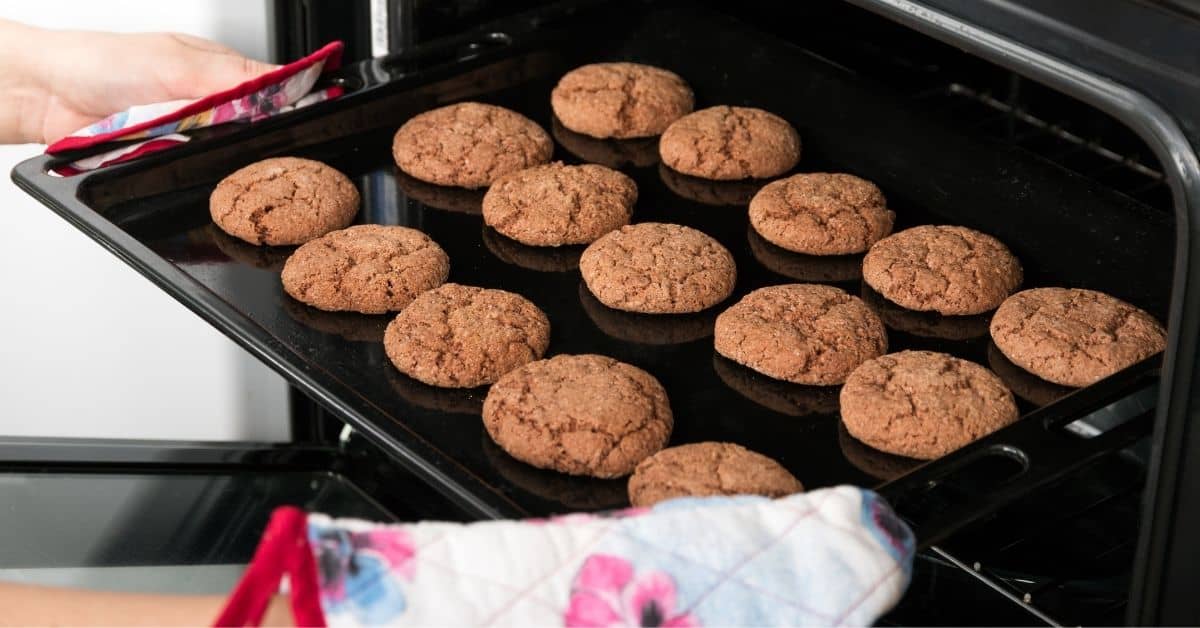 These commercial baker sheets by Nordic Ware are truly the best! They're uncoated and made with natural aluminum, and will not warp under high heat conditions. While they're mostly non-stick, parchment paper or silicone baking sheets will fit perfectly.
Voted a FAVORITE by FOOD&WINE and an Amazon Choice product with more than 20,000 five-star reviews. Enjoy baking Christmas cookies on these sheets year after year!
Purchase these BEST-SELLING Nordic Ware Cookie Sheets on AMAZON.
Purchase BEST-SELLING Nordic Ware 9 x 13 Cake Pan on AMAZON.
Purchase BEST-SELLING Nordic Ware 9-inch Round Cake Pans on AMAZON.
9. MAGNETIC MEASURING CUPS & SPOONS SET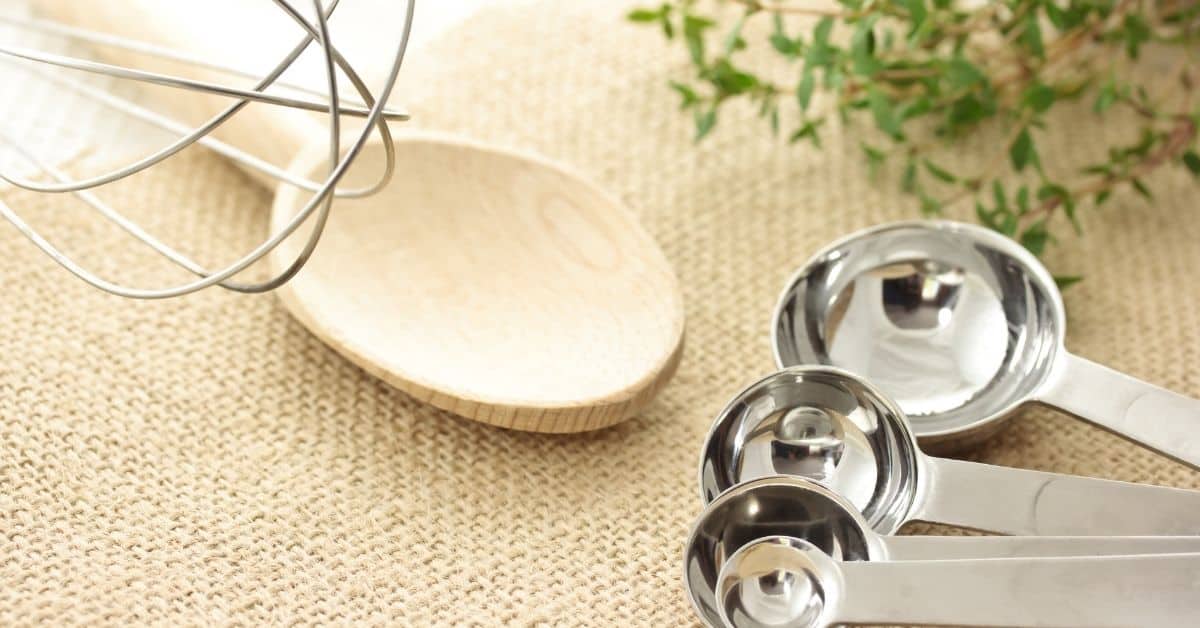 These measuring spoons and cups set by OXO are a recommended FAVORITE by FOOD&WINE, plus more than 7,500 consumers on Amazon are rating them with five stars.
Not only are these measuring sets stainless steel, but they come with good grip handles. The unique thing about these kitchen essentials is that the handles have MAGNETIC TABS that hold the sets together when they're not in use.
Purchase these Measuring Cups and Spoons Set on AMAZON.
10. LET'S TALK KITCHEN TOWELS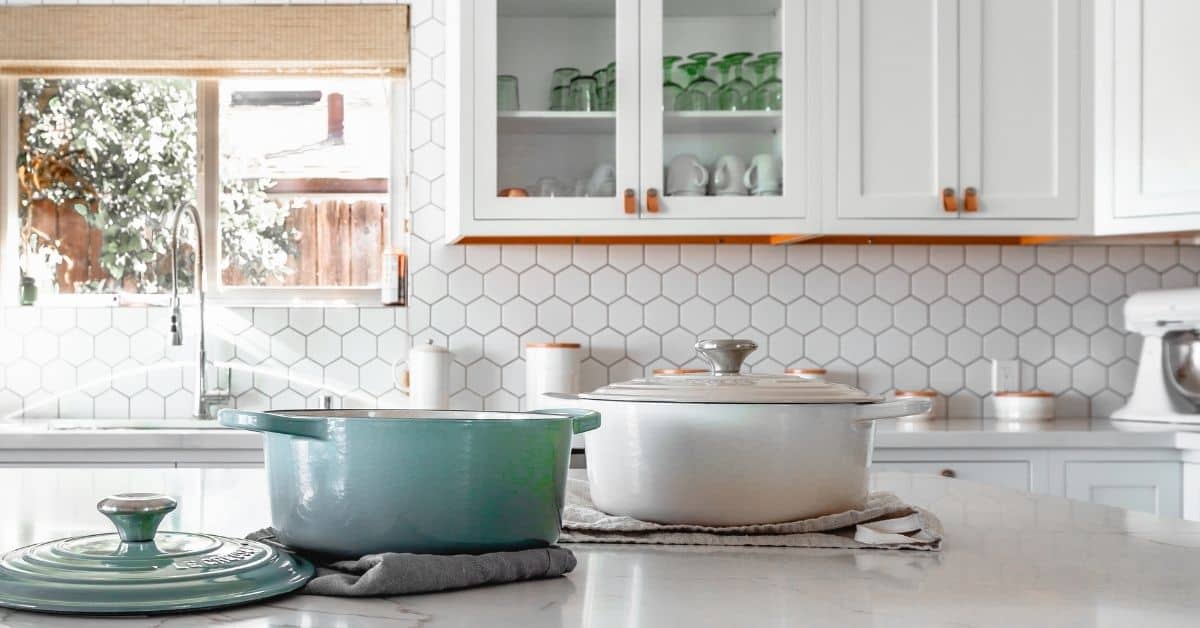 According to the New York Times, Williams Sonoma's All-purpose pantry towels are the BEST kitchen towels to own. They're made from pure Turkish cotton and are highly absorbent and soft, making them the perfect cloth for dishes and glassware.
Southern Living suggests the best overall kitchen towels to own on a budget are the ones made by Utopia. They come in a pack of 12, are offered in seven different colors, and are Amazon's best-selling dish towels.
Purchase Williams Sonoma's All-purpose Kitchen Towels at WILLIAMS SONOMA.
Purchase Utopia Dish Towels on AMAZON.
11. A RAPID EGG COOKER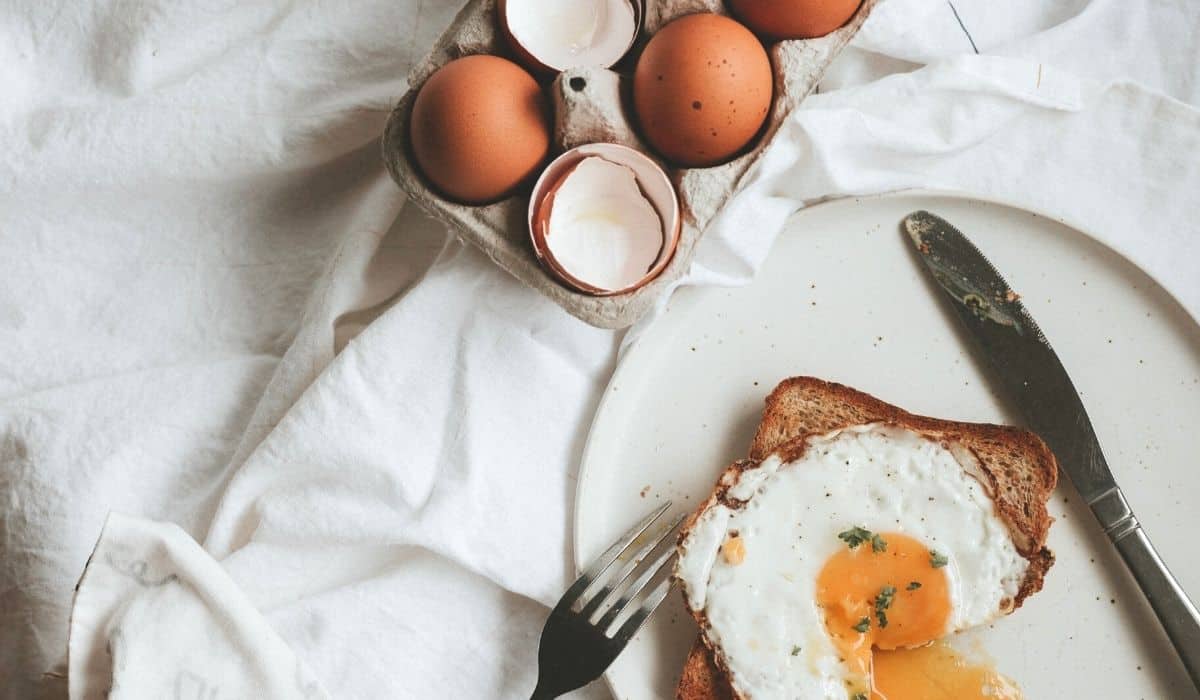 Do you enjoy eggs in the morning but don't always have the extra time to cook them? Introducing the Rapid Egg Cooker by Bella, which promises to produce perfectly cooked eggs in minutes. It comes with a poaching tray, an omelet tray, and a boiling tray. It's great for meal prepping, is compact, and easy to clean.
Purchase the Bella Rapid Egg Cooker on AMAZON.
12. MIXING BOWLS WITH AIRTIGHT LIDS & MORE
Having high-quality mixing bowls is ESSENTIAL in the kitchen and having those same bowls come with airtight lids is a HUGE bonus. This 20-piece stainless steel set also comes with two spatulas, a basting brush, measuring spoons, an egg whisk, and more! Don't forget to check out the 1,800+ five-star reviews.
Purchase this Mixing Bowl Set on AMAZON.
13. EVERYDAY SILVERWARE SET
This BEST-SELLING silverware set has consumers raving! The set has six pieces: a steak knife, butter knife, salad fork, dinner fork, dinner spoon, and teaspoon. You can purchase a 24-piece set, 48-piece set, or a 72-piece set.
This affordable silverware is made with high-quality stainless steel in a classic style and is dishwasher safe making it perfect for everyday use. Plus, the steak knives are a UNIQUE (and awesome) bonus that you rarely find included in silverware sets.
Purchase this BEST-SELLING Silverware Set on AMAZON.
14. WHAT IS THE MOST USEFUL KITCHEN TOOL?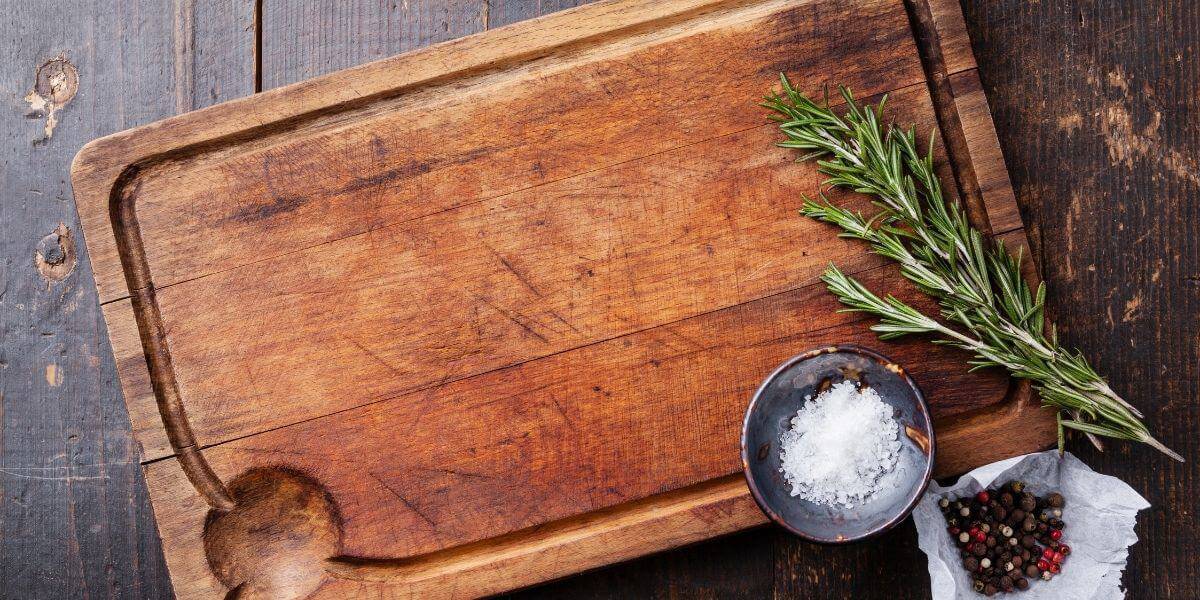 CUTTING BOARDS. And the best are made from wood, rubber, or plastic.
According to Bon Appetit editors, wood cutting boards are exceptional for chopping everything except raw meats. Their TOP PICK is the John Boos Maple Wood Reversible cutting board, and Asahi makes their BEST choice for a rubber cutting board.
The best OVERALL plastic cutting board, according to Good Housekeeping, is the OXO board. These are best for cutting meats because you can sanitize them more efficiently than wooden boards.
Purchase the John Boos WOOD cutting board on AMAZON.
Purchase the Asahi RUBBER cutting board on AMAZON.
Purchase the OXO PLASTIC cutting board on AMAZON.
15. WHAT ARE THE MOST BASIC KITCHEN ESSENTIALS EVERY HOME NEEDS?
UTENSILS, and according to FOOD&WINE, these are the very BEST to own. So, why all the hype?
They're made by Cuisinart, a company that has a reputation for making top-rated, scratch and heat-resistant kitchen supplies. This versatile utensil set will cover basic or more advanced cooking and comes with six tools and a crock.
Purchase this Cuisinart Utensil Set on AMAZON.
16. BAKER'S DUSTING WAND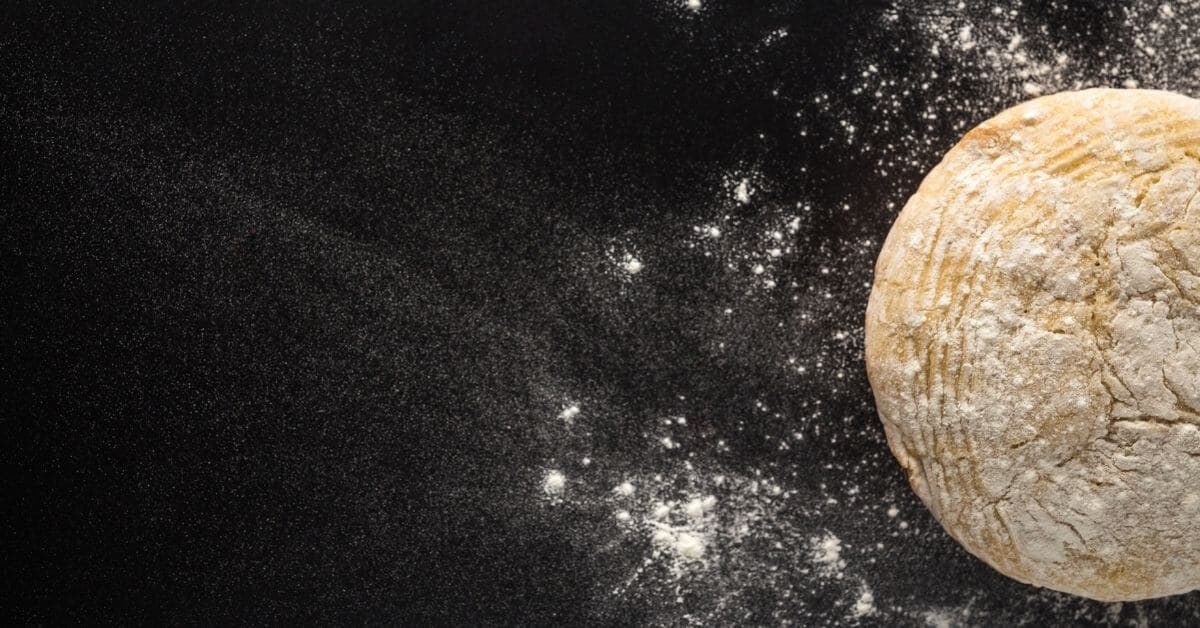 Make life easier on the one who LOVES to bake and purchase this baker's dusting wand by OXO. It allows for flour to be evenly dispersed on baking pans and surfaces.
This gadget will also assist in dusting baking goods with sugar or cinnamon to perfection. With more than 3,000 five-star reviews on Amazon, this obscure kitchen essential is a must-buy.
Purchase the OXO Baker's Dusting Wand on AMAZON.
17. WHAT DO I NEED FOR MY NEW KITCHEN?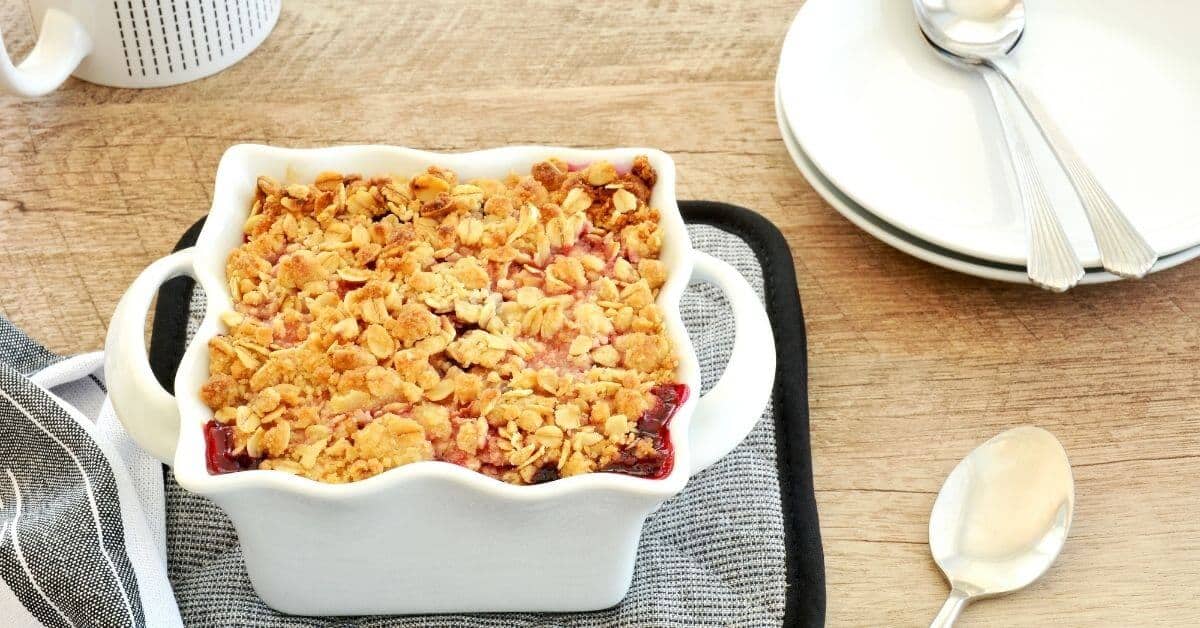 Having plenty of baking dishes and storage containers are important necessities for any kitchen.
I first came across this BEST-SELLING 14-piece bakeware set by OXO after reading the New York Times top-rated pick for a pie plate, which of course, happens to be included in this set.
This freezer-to-oven safe bakeware set includes four glass storage containers, 2 different-sized glass baking dishes, the BEST glass pie plate (according to NYT), and a glass bread loaf pan. All bakeware items include BPA-free lids.
There are also more than 8,700 five-star reviews on Amazon, and you also have the option to buy bakeware items separately.
Purchase this 14-piece Set by OXO on AMAZON.
18. WHY YOU NEED AN ELECTRIC SKILLET IN YOUR KITCHEN
An electric skillet is a huge multipurpose kitchen gadget because it has the ability to consistently keep the temperatures you set, which prevents uneven heat and hot spots that often occur with traditional stovetops. Because they allow you to have better control over the heat when cooking, they're great for pan frying, deep frying, sautéing, searing meats, and cooking anything breakfast-related like pancakes.
Business Insider voted the Presto 16-inch Electric Foldaway Skillet as the BEST overall. It's affordable and it's big enough to cook large meals.
Purchase the Presto Electric Foldaway Skillet on AMAZON.
19. THE BEST KITCHEN TOOL
A STAND MIXER and here's why.
Stand mixers come with three attachments such as a beater (for mixing cookies, cakes, and meats), a whisk (for making eggs, whipped cream and homemade butter), and a dough hook (for breads, pizza dough, and cinnamon rolls). You can also purchase attachments like a meat grinder or pasta maker.
After 50 hours of testing, the New York Times chose the KitchenAid Artisan Series 5-Quart Tilt-head as the absolute BEST stand mixer on the market.
Purchase the KitchenAid Artisan Series at WALMART.
FINAL THOUGHTS ON 19+ UNIQUE KITCHEN ESSENTIALS EVERY HOME NEEDS
Having a kitchen filled with the RIGHT essentials will save you money and time down the road. While you can find many of these items at a cheaper price, remember, you get what you pay for, especially in the long run.
I hope this list will guide you in stocking your kitchen with the BEST of the BEST! If you have any tips or questions, as always, let me know in the comments below.
Happy Kitchen Essentials Shopping!
Related Articles:
KITCHEN MAKEOVERS: 11 WAYS TO UPGRADE ON A BUDGET
17+ DIY TIPS FOR AN (EASY) BACKYARD MAKEOVER