Clearing clutter from your home doesn't have to be hard! Check out these 15 easy decluttering ideas that will change your home life forever.
This post is all about how to clear clutter from your home for good.
Studies show that excess clutter in the home can lead to stress, overthinking, sleepless nights, and binge eating. These effects are damaging to a person's mental and physical health.
One study even concluded that mothers who live in a messy home tend to have higher stress cortisol levels and are more likely to suffer from depression than those in an organized, clutter-free home.
If you're familiar with the KonMari method developed by Marie Kondo, then you know its simplicity, "tidy your home by category instead of by room, and you'll transform your life." But for some, letting go of clutter can be difficult and painful, so what's the simple solution?
If you feel overwhelmed at just the thought of clearing clutter from your home, start with these 15 easy tips to help move you in the right direction. These simple clutter-free steps help alleviate the mess while making it less uncomfortable and overwhelming for you.
15 Simple Tips To Clear Clutter From Your Home
1. One-Year Rule
Clear Clutter Over Time With The 80/20 Pareto Principle.
The one-year rule is so simple and easy to follow! If you haven't worn or used an item in the last year, the chances are high that you'll NEVER use it, which means it's cluttering your home.
If you want to test this theory, start with the clothes in your closet. After you've purged the obvious outdated items, begin by turning your clothing hangers facing towards you in the closet. As you wear each item throughout this next year, turn the hanger around, facing the closet wall.
Next, mark your calendar! Because at the end of one year, you're probably staring at the 80/20 rule. What's that? Essentially the rule states you probably only wear 20% of your clothes. Shocking, I know.
If you need help planning your home declutter, check out the Pareto Principle Planner HERE.
2. Whatever You Do, Don't Get Overwhelmed!
Start With One Room At A Time.
It's crucial not to get overwhelmed when clearing clutter. Start with one room at a time and maybe even make it a smaller space so you can start crossing off tasks from your declutter checklist.
Seeing what you've accomplished and giving yourself a congratulatory pat on the back will help keep you going! Tackle it just like a job, finish one room, and move on to the next.
3. Avoid Overthinking & Don't Start With Sentimental Items
Pitfalls To Avoid (101) When Clearing Clutter From Your Home.
It's easy to head down memory lane while assessing sentimental items. Avoid this pitfall altogether in the beginning because this will most likely result in NO ACTION along with a ton of overthinking.
Stick with clearing simple items from your home first and ask yourself questions as you hold each object. Do I use or wear this? Does it bring me joy? This process should result in quick yes or no answers.
It is advantageous to have some decluttering experience under your belt before tackling items that hold a more emotional charge. If you've cleared some easy things from your home first, this will give you the confidence to carry you through letting go of heartfelt items.
4. How Do I Start Clearing Clutter?
Start With A Trash Bag.
Before you go out and buy a bunch of organizational bins, please keep it simple first with a trash bag. As mentioned above, it's essential not to get overwhelmed initially because this could result in no action. If you spend money on organizational bins before you've made a dent in your home clutter, you could create out-of-reach expectations for yourself.
So, grab two trash bags, one for literal trash and one for donations. If it feels better to start with a drawer, then do it! Even clearing one small space will get the decluttering ball rolling, and you'll be feeling better.
Purchase Large Contractor Heavy Duty Trash Bags HERE.
5. Throw Away Broken Items
The Fastest Way To Purge Clutter.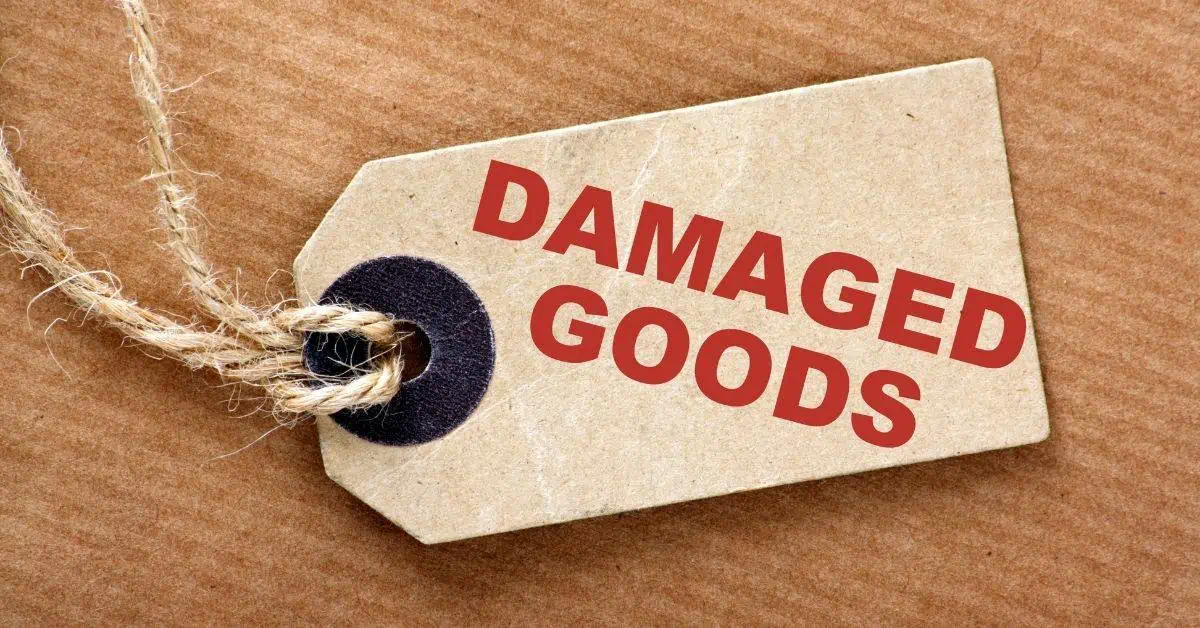 This might sound ridiculously simple, but it's not as apparent as you may think because once clutter starts to collect in the home, it's easy to overlook broken items and even trash. So, on that note, throw away any broken clutter immediately because it's just taking up space in your home.
This will speed up the decluttering process right away. Homes feel cluttered because we have too many things, so throwing out all broken items will set you on the right path and pave the way for tackling more important items.
6. Donate
A Great Way To Clear Clutter In One Day.
Now that you've cleared the trash and broken items, it's time to start a donation pile. Donate the things you no longer use and develop the mindset that objects should never sit stagnate. Whether it's clothing, picture art, or old objects in a closet, they should be used and enjoyed, so why not pass them on to someone else.
Bask in the peace of knowing things you no longer need are going to a new home with someone who does need them. Keep this saying in mind, "One man's rubbish is another man's treasure."
7. How Do You Get Rid Of A Lot Of Stuff Fast?
Hire Help To Clear Clutter.
If you lack the extra time to tackle this project or are facing a big move against an unrealistic timeline, hiring help will come in handy. If you've recently lost a loved one and find yourself with the task of clearing out and putting the property up for sale, hiring help is also a good idea to avoid burnout.
Whatever your circumstance, there is no shame in reaching out for help. A decluttering professional can tackle big jobs, and it's helpful to have an unbiased third party to keep you on track when purging sentimental items. If you're preparing a property for a sale or rental, saved time is money in your pocket.
8. Clear Clutter In Increments
Set A Timer.
Depending on the project and the room, give yourself a predetermined time to complete each task. Using a timer will help keep you on track, and you can even make a game out of it. When the timer goes off, reward yourself by taking a lunch break or going for a quick walk.
Without the timer method, getting side-tracked is way too easy, which equals wasted time. It's important to note that if all you have time for that day is 30 minutes, be sure to honor that time frame with the timer method.
Purchase a Simple Timer HERE.
9. Limit Your Purchases
Clear The Clutter And Breathe.
There's just something about the decluttering process that makes you start thinking twice before making purchases. Get in the habit of asking yourself two questions. Do I need this? And do I have a place for it?
If you can get brutally honest with yourself about your purchasing habits, it will help keep the clutter away. Because how many times have you purchased a clothing item, only to get home and find you already have something similar, or maybe even better? Or how about that new piece of decor you saw at HomeGoods. Do you really need it, and do you already know where you would place it?
These are good questions to start asking yourself when you want to purchase a new item. So, to recap this section, limit your purchases by asking yourself the right questions first, and you might be able to avoid future clutter.
10. The "One In, One Out" Policy
Here Come The Clear The Clutter Quotes.
The "One In, One Out" policy for clearing clutter means just that… for every new thing that comes into your home, one must go out. So, now that you're (hopefully) making progress in your decluttering journey, be mindful of this strategy so you don't take steps backward.
See a new kitchen towel you love? Great, but throw away the stained one you've been cringing over every time you grab it.
Did you just find a new top in the latest color that looked right with your skin tone? Awesome! Get rid of the one you just wore that you didn't feel confident wearing. Begin training your mind with this method to prevent further clutter disasters.
11. Stay On Top Of Your Mail
My House Is So Cluttered I Don't Know Where To Start.
The important thing is that you start somewhere. If that means staying on top of your mail initially, then consider that a win.
Begin Day 1 of your clear clutter journey by staying on top of your mail every day. Immediately trash the junk mail in the recycle and sort the rest.
Reading materials, bills, invitations, etc., should all have their own divided area. Office organizers are great for keeping this task under control.
Purchase Mail/Office Dividers HERE.
12. Sustainability
Clearing Clutter Can Change Your Life.
Find digital solutions to practice the art of sustainable decluttering. This is also a smart way to prevent more clutter from occurring.
Digital photo albums are a great example of sustainability. You can add to these digital items without adding more clutter to your home, which means you are WINNING.
Purchase a Digital Photo Album/Frame HERE.
13. Every Item Needs A Home
Simple Steps For Clearing Clutter.
Storage containers can come in handy to prevent the "junk drawer/closet" habit. Group similar items together, and this will quickly pave the way for an organized home.
Once everything has a place, you'll find it easier to prevent future clutter. You'll also find that tidying up will go faster because every object has a designated home. Make family members aware of where every item resides to avoid clutter messes down the road.
Check out these Wicker Basket containers and Clear Basket containers. They're great for kitchen supplies, games, closets, and more!
14. Organized Bins Will Help To Clear Clutter
The Best Declutter Tip.
Organized storage bins, baskets, canisters, and drawer dividers will help you clear the clutter and keep it that way. As mentioned above, everything in your home should have its place because this will make it easier for you to keep your space clutter-free.
Storage containers can be attractive and make you feel good about your space! Beautiful square matching baskets can serve as extra drawers on closet shelving. You can also put laundry supplies in matching containers to make an open area look less cluttered and more appealing.
Purchase Foldable Large Closet Storage Bins HERE.
Purchase Multipurpose Clear Quart Storage Bins HERE.
Purchase Fabric Storage Cubes HERE.
Purchase Pantry Organizers HERE.
15. Celebrate Every Small Decluttering Win
Practice Positive Clutter-Clearing Strategies.
Look for reasons to celebrate in everything you do! The act of clearing clutter is no different, so be proud of your accomplishments.
Start with a list at the beginning of your project to keep you organized. Every time you check something off that list, it will increase your confidence while keeping you on schedule.
Reward yourself for every success, no matter how small!
Check out a Cleaning Organizational Checklist HERE.
FAQs For How To Clear Clutter In Your Home
What Is The Meaning Of Clear Clutter?
To clear clutter means to recycle, throw away, sell, or donate items you no longer have use or room for.
When Does Clutter Become A Problem?
Clutter in the home becomes a problem once it starts interrupting a person's life. If they can no longer live the life they want due to the mess, it would be wise to seek help.
How Do I Start Clearing Clutter?
Every person will have a different clearing clutter timeline depending on their personality and situation. For most, the start of clearing clutter in the home starts with one room or area.
How To Clear Clutter Fast?
Hiring help would ensure that the clutter in your home is cleared quickly. If this is not an option, set a timer and get as much done as possible in that increment. Take a break, then set another goal and timer for the next area.
Does Clearing Clutter Mean I'm A Minimalist?
Clearing clutter from your home doesn't necessarily mean you're a minimalist. It could mean you've decided to live your life in an organized manner going forward.
What Happens When You Clear Clutter?
You make room for a happier life! Studies show clearing clutter results in less stress which means you will sleep better at night.
How Can I Declutter My House In One Day?
While it may not be entirely possible to declutter your whole home in one day, starting a donation pile is a great way to get rid of items causing a lot of clutter.
What Do You Do When Clutter Takes You Hostage?
If you feel this way, it's probably best to reach out to a professional who can help you make decisions. This will make the process smoother for everyone who lives in the home.
What Questions Should I Ask Myself While Decluttering?
When was the last time I used/wore this item? Does this object bring me happiness?
Is There A Clear Clutter Meditation I Can Listen To?
Here's a meditation that will help you clear clutter from your mind. If your mind is clear before you start this process, it will be easier to decide what items should stay or go.
What Are Some Facts On Clutter?
Getting rid of clutter eliminates 40% of housework in the average home. And 80% of what we keep, we never use.
Why Is It Important To Let Go Of Perfection When You Clear Clutter?
If you can let go of perfection, you'll probably find that the decluttering process will go smoother. Set realistic expectations for yourself so you don't get overwhelmed.
Final Thoughts On 15 Simple Tips To Clear Clutter From Your Home
I hope these simple tips for clearing clutter help you on this journey. Remember to celebrate every small victory you make and let go of perfection! If you have any questions or tips, leave them in the comment section below.
Follow career girl meets… on Pinterest, Instagram, Twitter, and Facebook for more home decor ideas, recipes, and gift guides.
Related Articles:
19 Bedroom Aesthetic Ideas For An Instant Refresh
9 Organic Modern Living Room Styles